You can add a description to your project to provide general guidelines on the project level for translators as reference.
1. In your project, go to "Tone and Description"  
2. Enter a description in "Description" under "Quality Assurance" 
You include a link to your website or a link to download reference materials. (ex: This project is a website for lawyers. The tone should be more formal. Here's a link to our website for reference: www.thisisawebsite.com)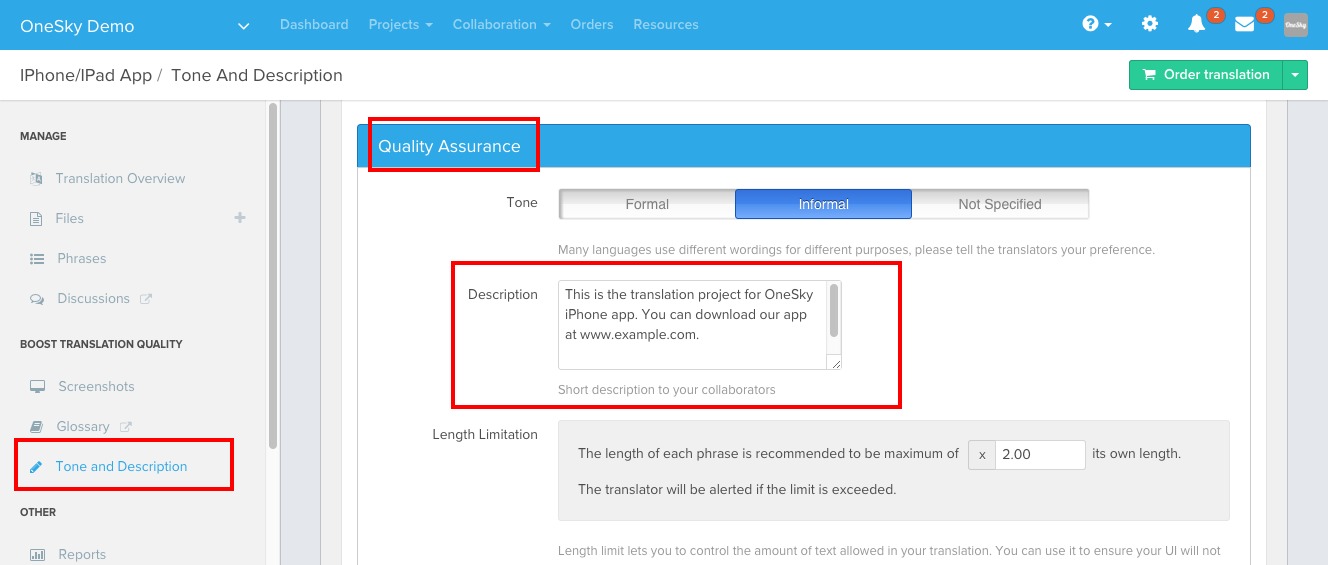 What would the translators see? (Project description)
 
Your translators would be able to view the project description on the sidebar.