Yes, you can import different files with phrases containing the same keys. 

1. If you import a new file (i.e. having a different name with the existing files on your platform) that contains some phrases with the same keys with your existing files, you will be forced to review the warning message before proceeding. Click on the warning message to proceed. 
* If the newly uploaded file has the same name with any of your existing files, they newly uploaded file will override the existing file, read more.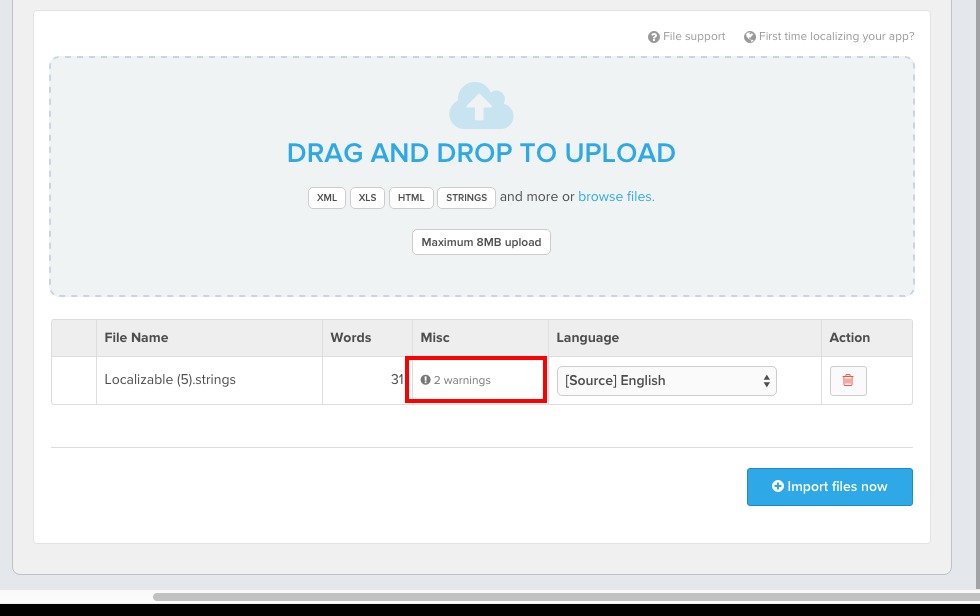 2. And our system will ask you how you would like to handle the phrases that are having the same keys but different values in different files. You have 3 options. 
- Keep existing (i.e. don't update the value using the new file)
- Keep both 
- Use imported 

* For phrases that have the same keys and same values, our system will automatically treat them as one so you don't have to translate twice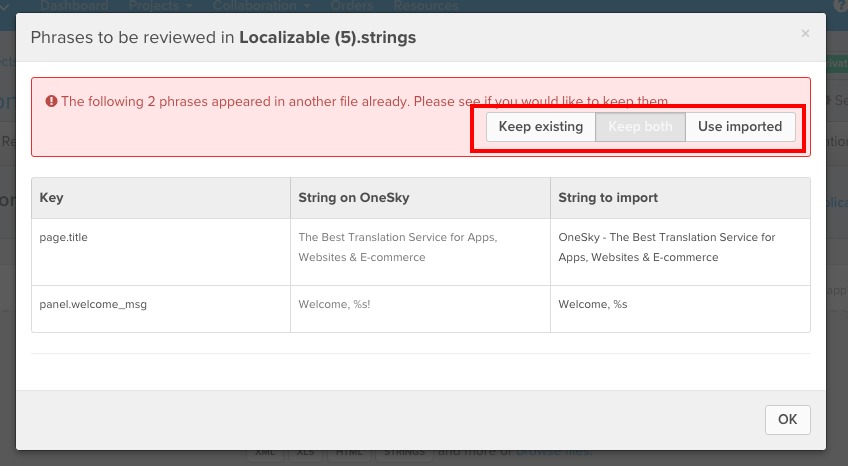 If you are importing your files via API, then currently "keep both" is the only option available.