OneSky platform is capable of detecting errors in PO files uploaded, and the file will need to be fixed before it can be successfully imported. This tutorial will show you how to find out the errors inside the PO file and carry out the fix accordingly.
1. Download Poedit here

2. Open your PO file with Poedit, and click the "validate" button

3. The errors found will be displayed as below: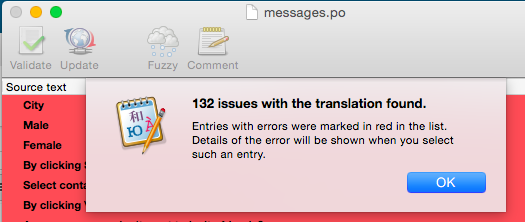 4. By selecting a particular phrase, the detail of the error will be shown accordingly: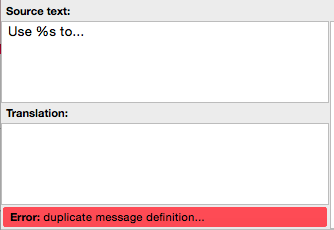 Further information about how to upload phrases onto our system is available here.