What is translation memory?
---
Translation memory is a database that stores phrases that you have previously translated in order to help you translated faster and more consistently if you have to translate similar phrases in the future. 
OneSky supports both exact matches and fuzzy matches. When translators are translating using OneSky translation tool, If there is any matching translation memory detected for a string, it will be displayed on the right hand side panel of the translation tool for translators as reference so that they can leverage on the previous translation to enhance productivity and consistency. 

Importing Translation Memory 
---
If you have used other softwares before to translate your content and you would like to migrate your translation memory to OneSky, you can do so by uploading it in TMX format. 

* If you have uploaded all your existing translations to OneSky, you do not have to worry about generating any translation memory from your old system. OneSky system will automatically make use of your existing translations to aid future translations 
1. Select "Resources" from the top navigation bar 
2. Click "Create TM folder" to add a folder for translation memory
3. Enter the name of the TM folder and then click "Create"

4. Click "browse files" to select the TMX file you would like to upload
5. After you uploaded the TMX files, you will see your file(s) under "Ready for uploading"
6. Click "Upload" to import your TMX files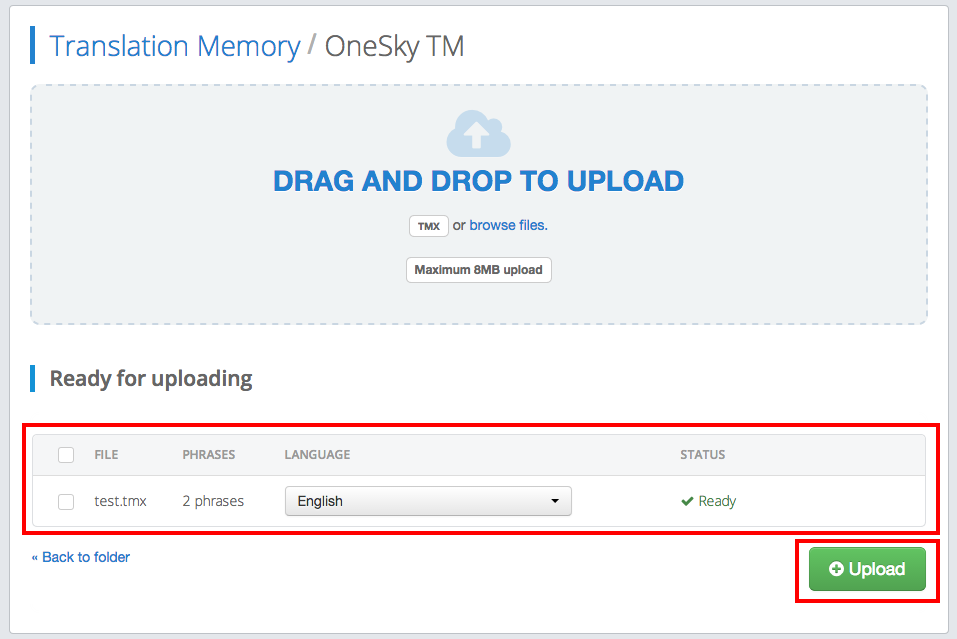 Exporting Translation Memory 
---
You can also export translation memory from OneSky so that you can use it in other softwares. 
1. For the project that you'd like to export the translation memory, go to "Translation Overview" > "Download Translation"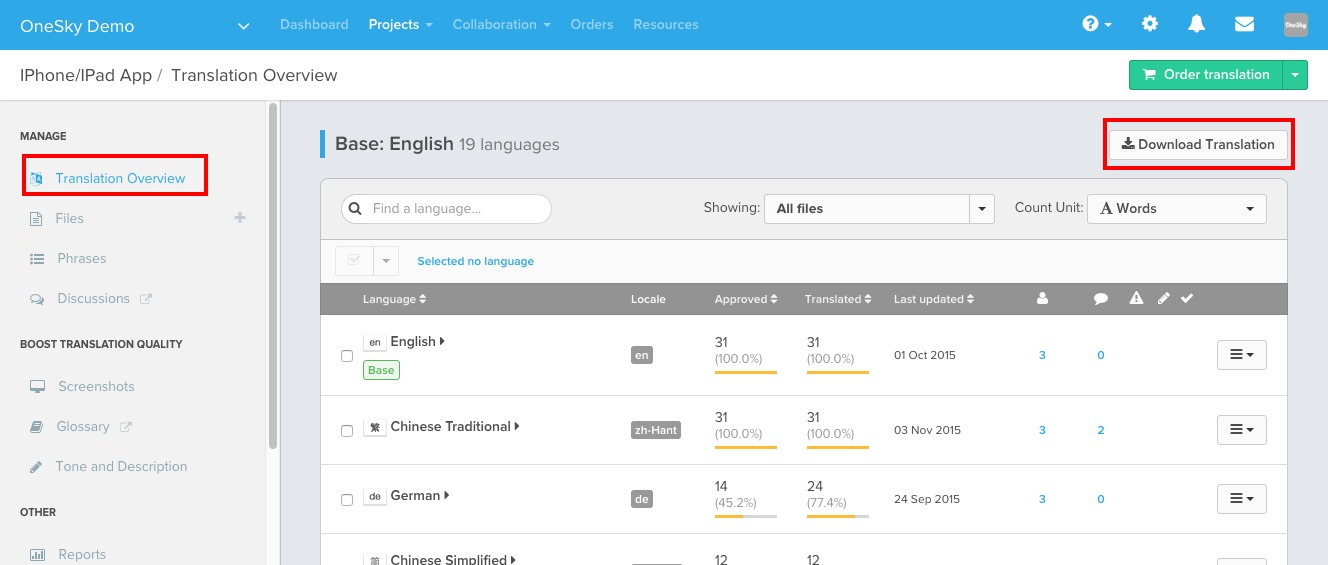 2. Select TMX format in "File Format" 
3. Click "Export" below to export your translation memory file