For translators, start translating on our platform immediately!
1. Select the project to work on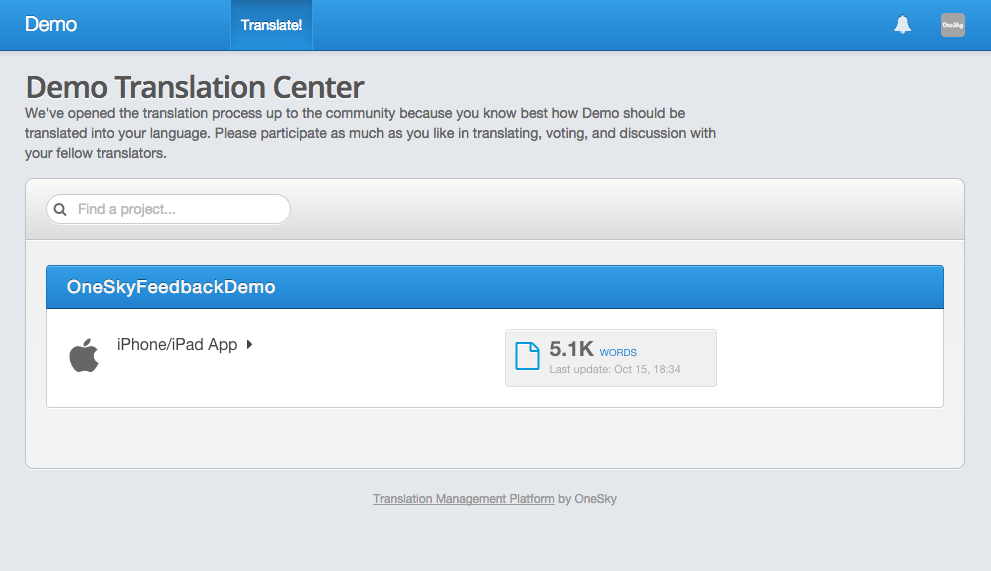 2. Select the language you will contribute to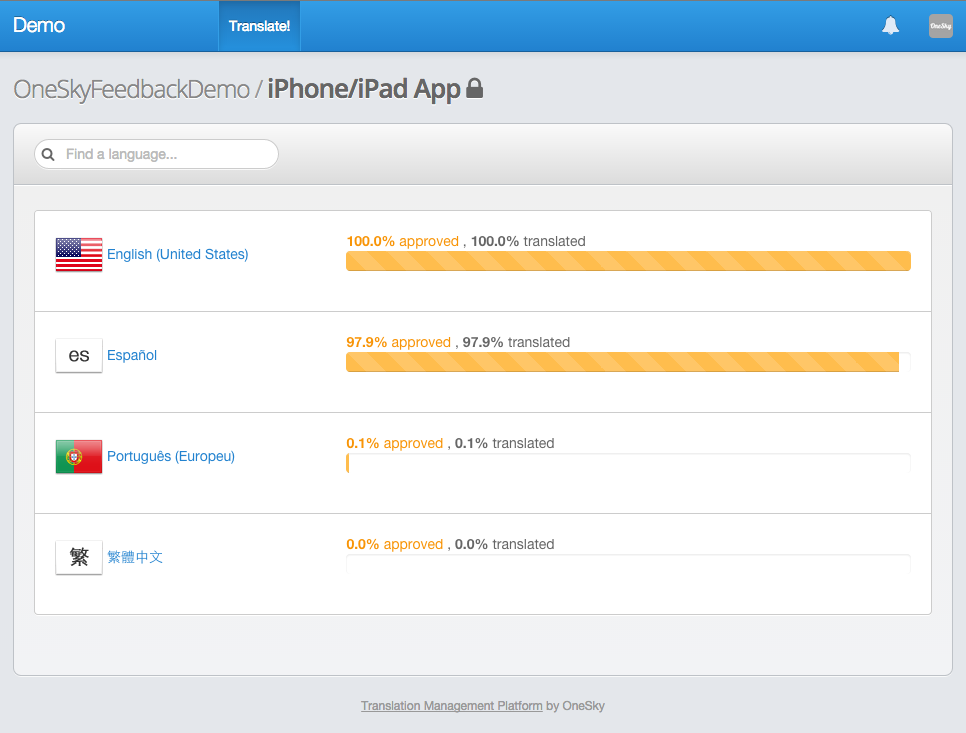 3. Filter phrases that are not yet translated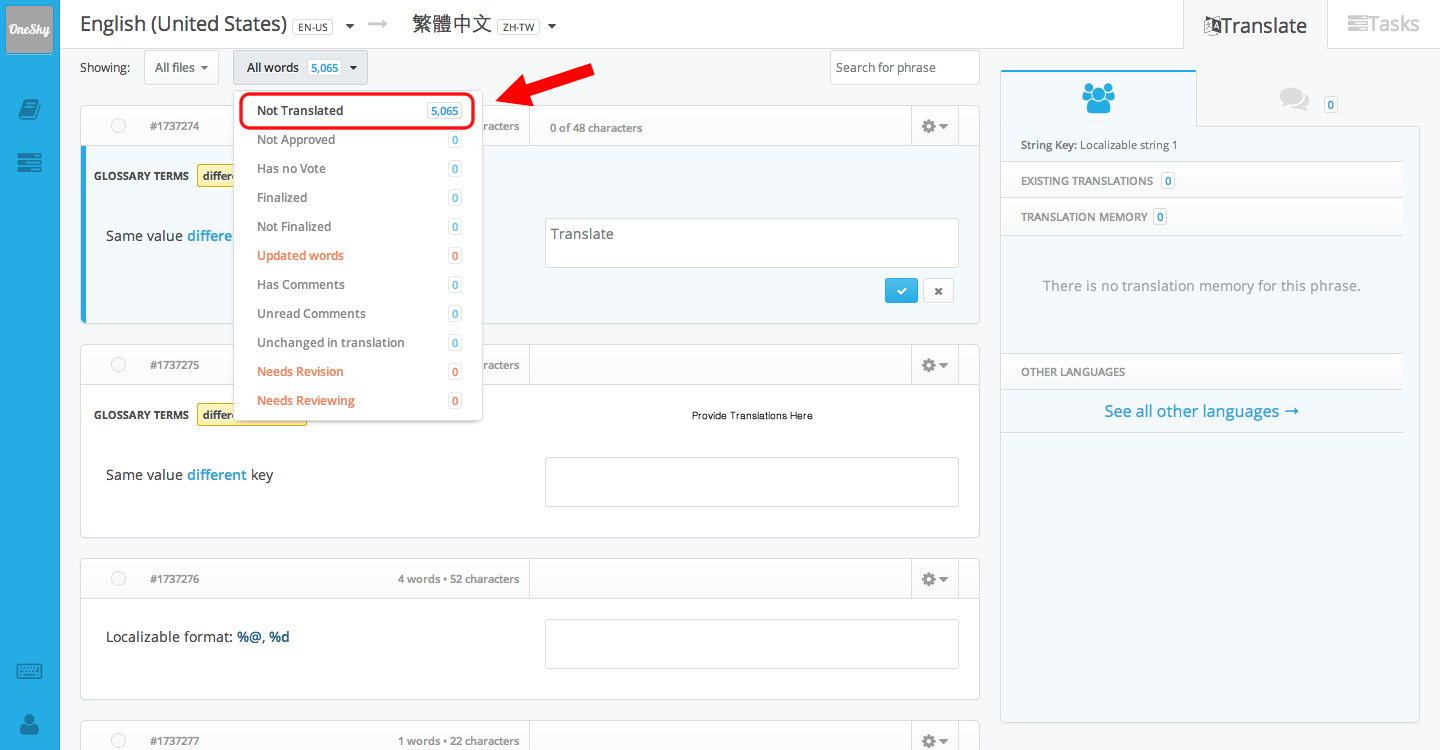 4. Translate or vote for translations 
For phrases that do not have existing translations, simply fill in your translation in the translation text box. 
For phrases that have existing translations, you can either suggest a new translation by clicking the "+" button or vote for an existing translation by clicking the "star" icon.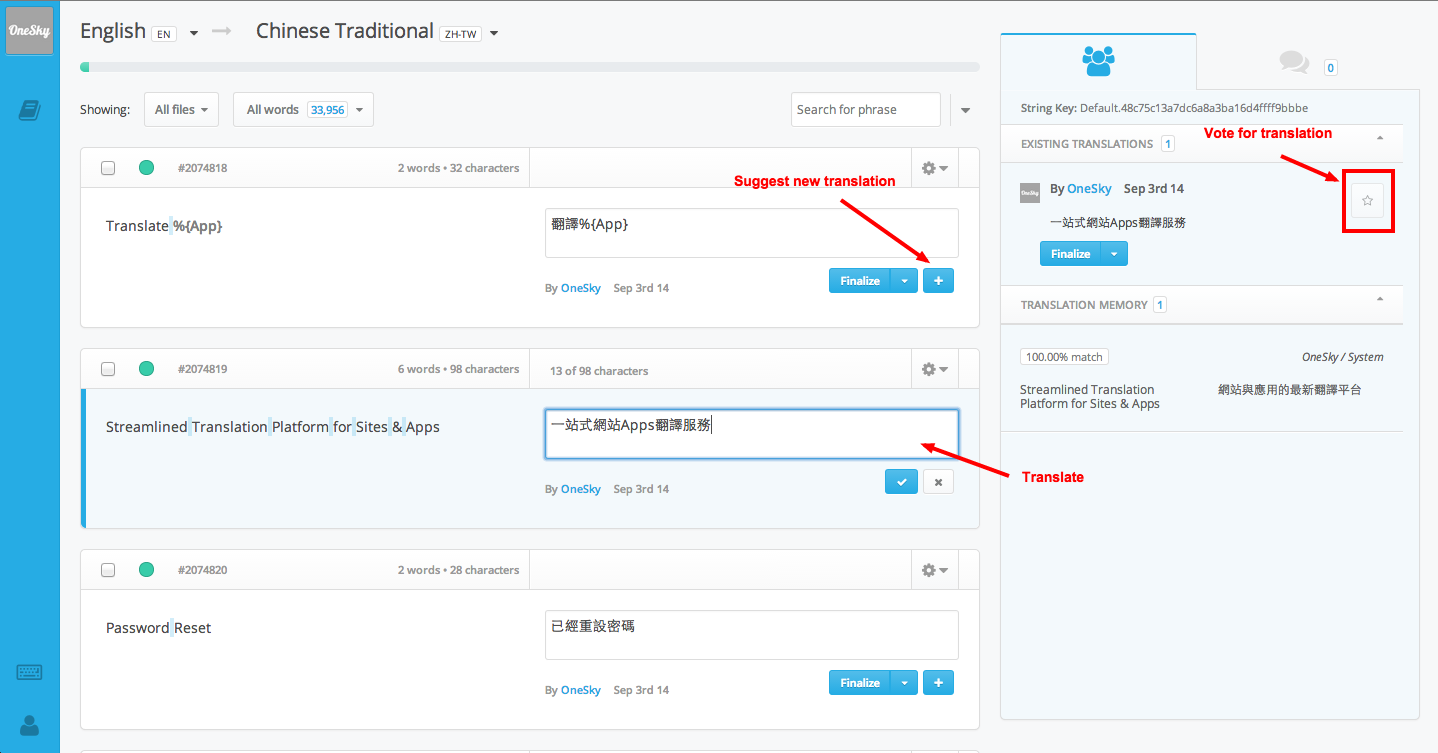 5. Leave comments to admins or other collaborators 

6. Communicate with other collaborators in the Discussion Forum 
Read more about the Discussion Forum here.