You can communicate with project admin both on (A) string level and (B) project discussion level. 
(A) Adding comments to individual strings for admins and collaborators 
---
You can leave comments to individual strings so that it would be easier for the admin and other collaborators to know which string your comment is referring to. 
To add a string comment, 
1. On the translation tool, click onto the string that you would like to add a comment to 
2. Click onto the "Comments" icon on the right side bar and type in your comments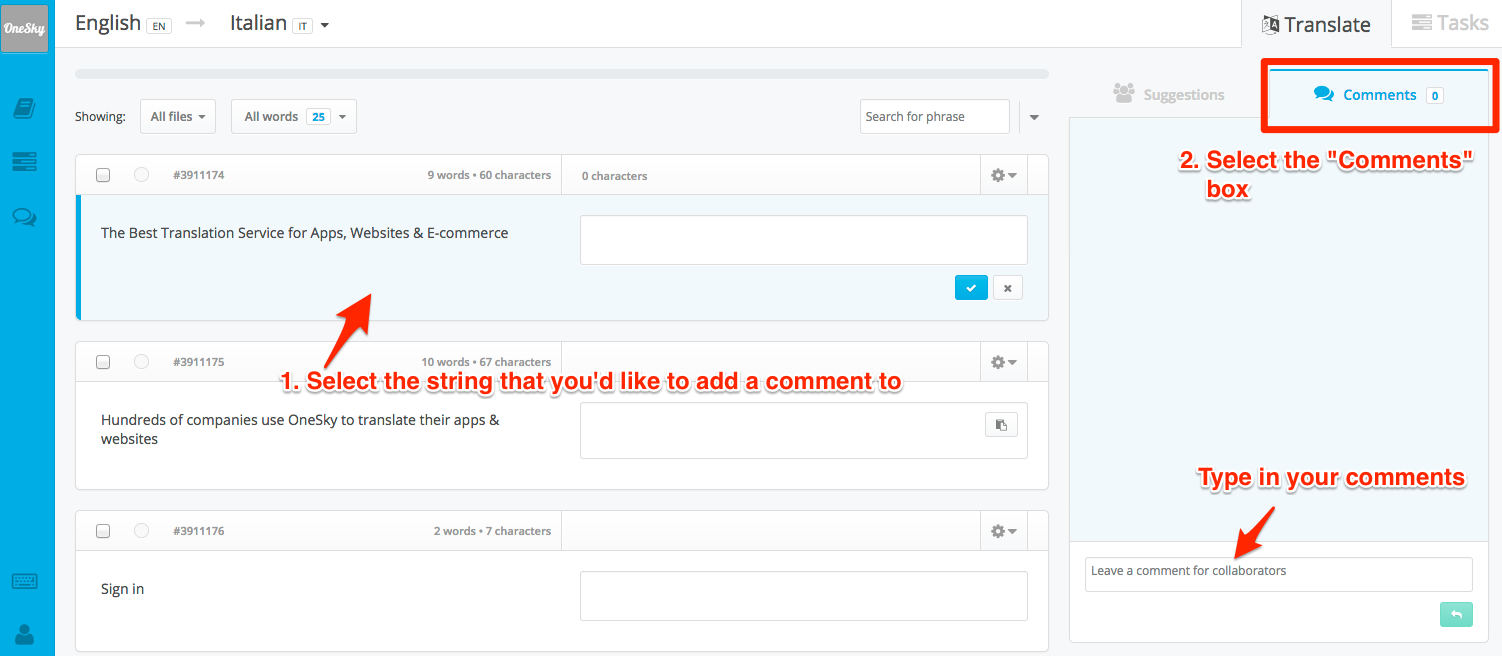 (B) Discussion on the project level
---
You can communicate with the project admin and other collaborators on the project level by creating a topic on the project discussion board. 
1. In your project's language page, go to the "Discussion" tab.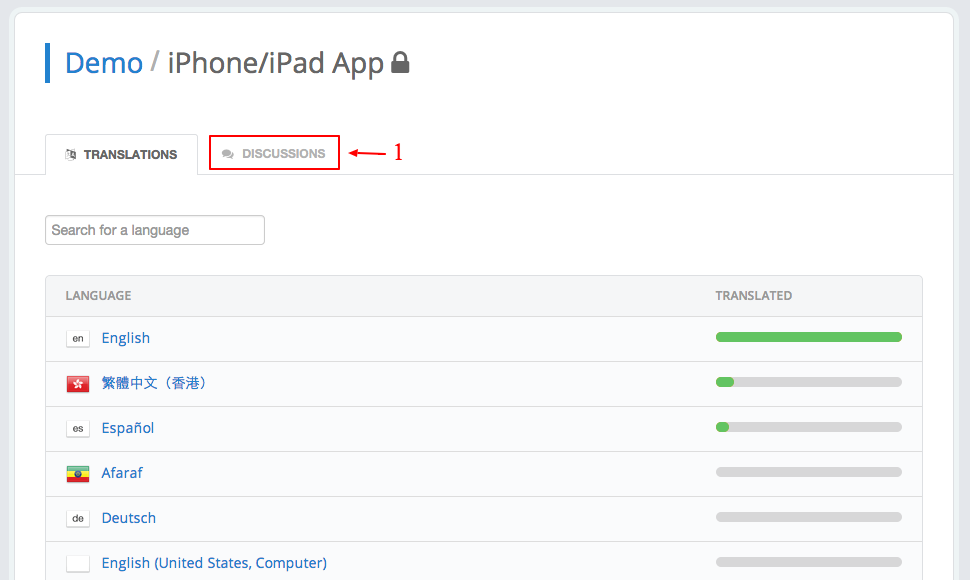 2. In the discussion board, you will be able to see all phrase comments and discussion topics for this project. You can filter the discussion threads by "Topic type" and "Language". 


3. To start a new discussion thread, first select the language that you want your topic be placed in using the right side bar, then click "Start a discussion".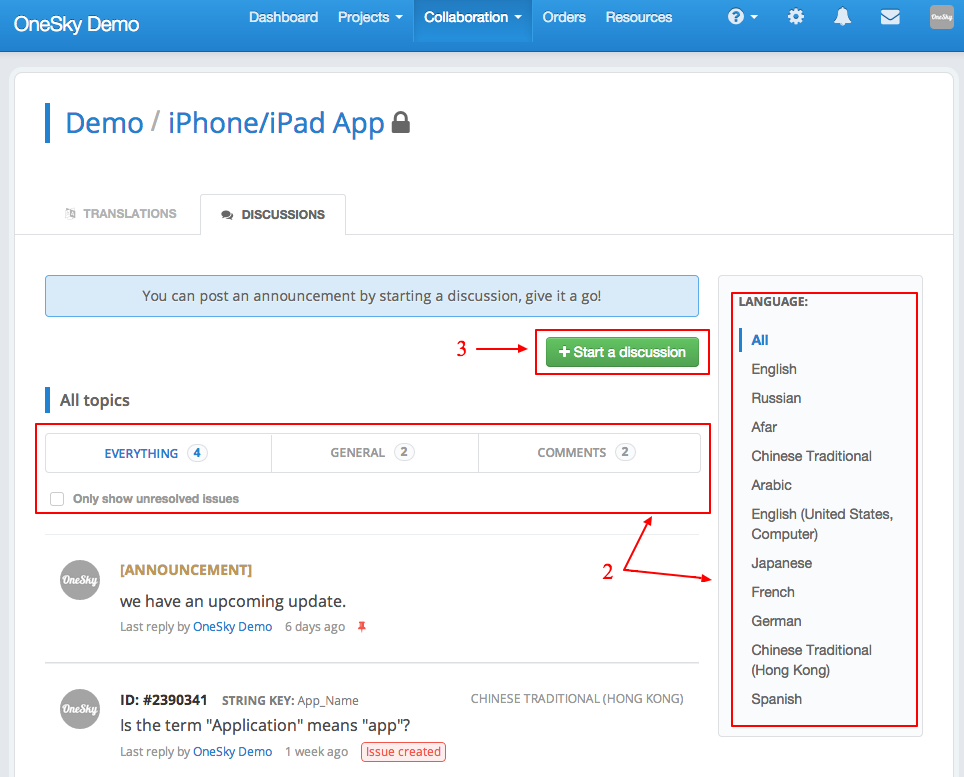 4. Fill in the title of the discussion and message content, then click "Post topic".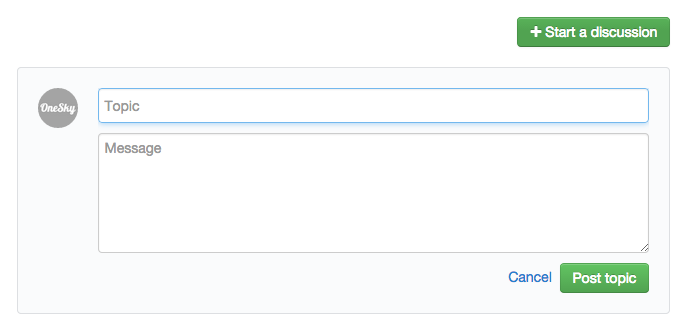 View and reply to discussion topics
---
1. You can also view and reply to discussion topics in the discussion board. You can filter the discussion threads by "Topic type" and "Language".  Simply click into the topic to leave a reply.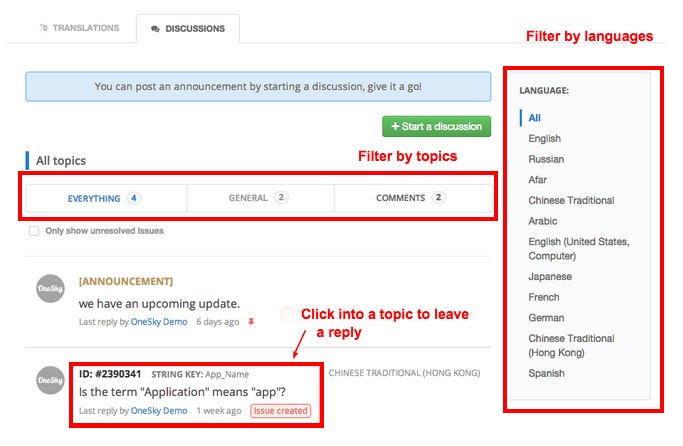 2. After clicking into the topic, you can leave a reply to the discussion.
3. If you would like to view the string in the translation tool to get more detailed context information, click "Open in translation tool".