Our platform allows you to group phrases using labels and assign priorities to labels so that translators can understand the structure and priorities of your project more. 
Adding or deleting labels to strings 
---
1. Go to "Translation Overview" and click into your base language.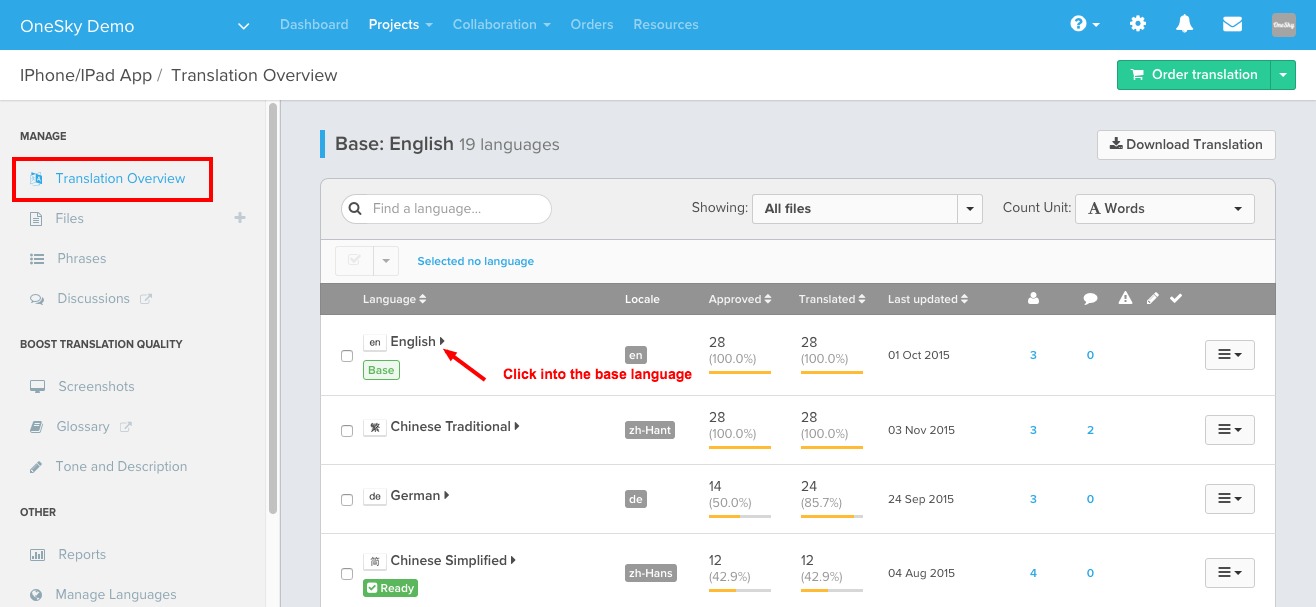 2. Go to "Tasks" then click the "+" icon for the phrase that you would like to add a label to or delete a label from.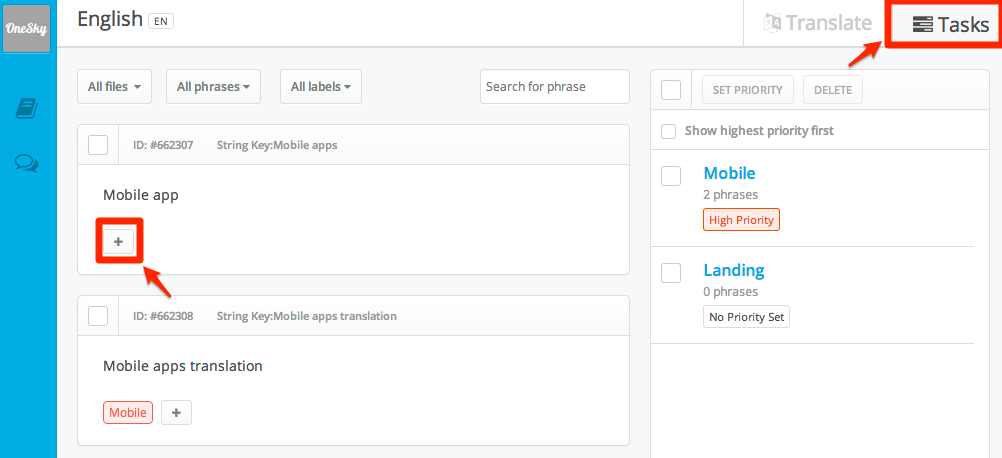 3. Alternatively, you can also batch select phrases to add/delete labels using the checkboxes and click "Add label".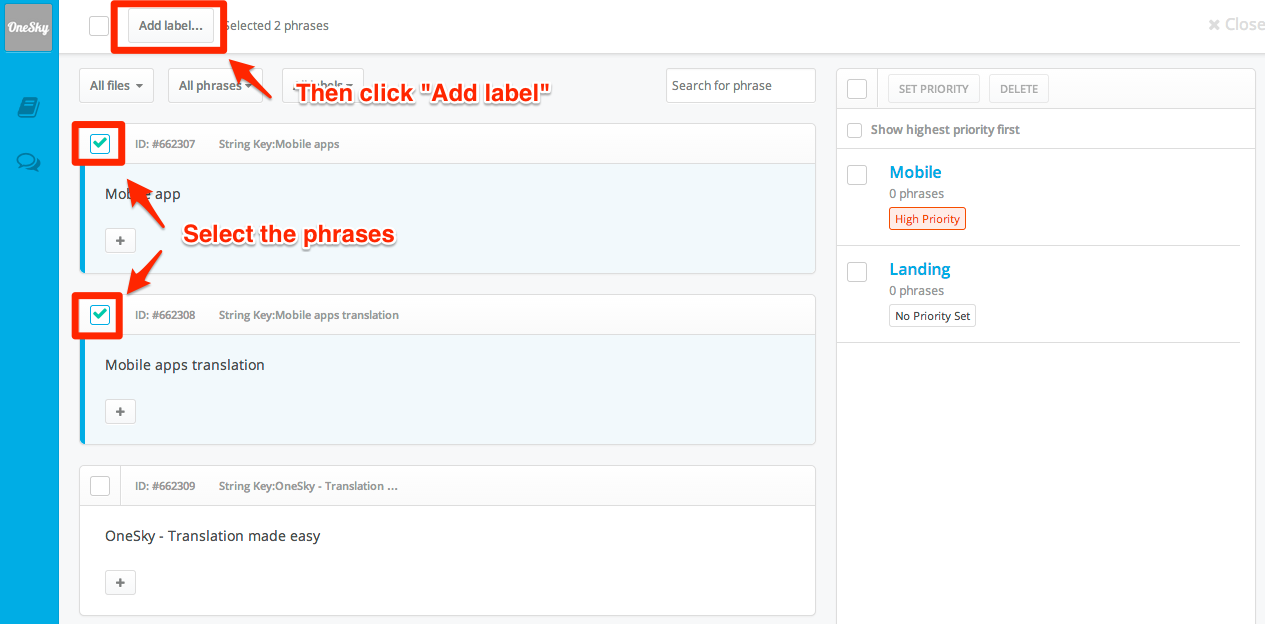 4. Select which label(s) you would like to attach to the phrase(s). You can also create a new label by clicking the "New label" button.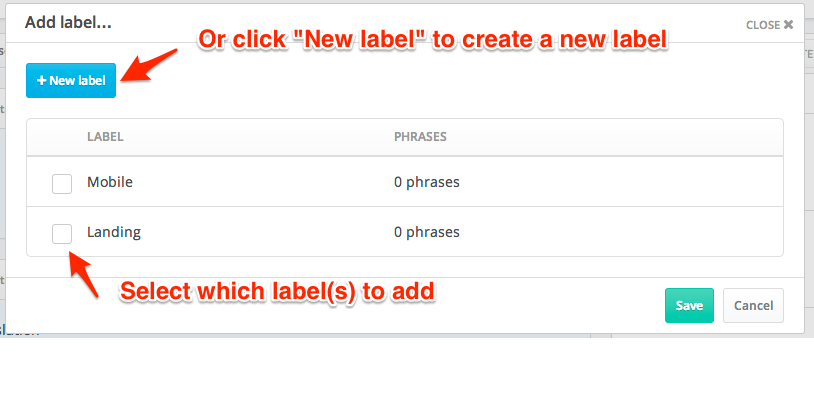 Setting priorities for labels 
---
1. Click the gearwheel icon next to the label to set priority. You can also use the checkboxes and the "Set priority" button at the top to set priorities to a batch of labels. 



Renaming labels 
---
1. Click the gearwheel icon next to the label to rename it 

What will the translators see? 
---
1. On the translation tool, translators simply need to click on the "Tasks" icon to view the priorities. 

2. They can then click into the respective labels to filter the phrases so that they can work on the phrases with higher priority first.