1. Select "Collaboration" > "Collaborators" from the top navigation bar 
2. Click the "Add My First Collaborators" button
   (if you'd like to add an admin with full access rights, click "Add My First Admins" instead)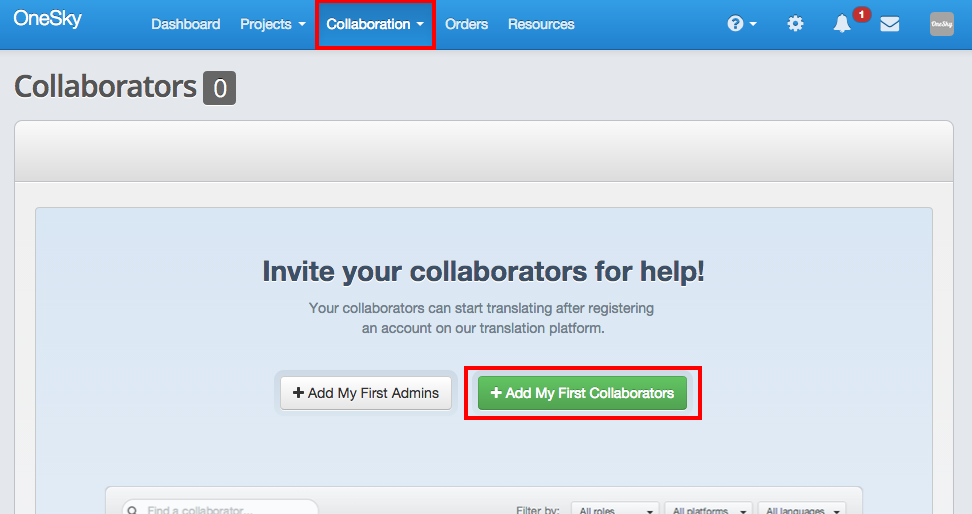 3. Enter the email address(es) of the collaborator(s) you'd like to invite 


4. Select the collaborator role (translator / reviewer / moderator) 


5. Select which project(s) and language(s) you'd like to grant access to the selected collaborator(s)
6. Click "Send the Invitation"


7. In addition, private project can have the option to allow translators to send request for translation by themselves:
(you would need to select "Allow" in "Settings" > Privacy > "Request to translate")
8. You can also decide whether all the strings in your private project are viewable by everyone.
(you can select "Allow"or "Disallow"in "Settings" > Privacy > "Viewable by public")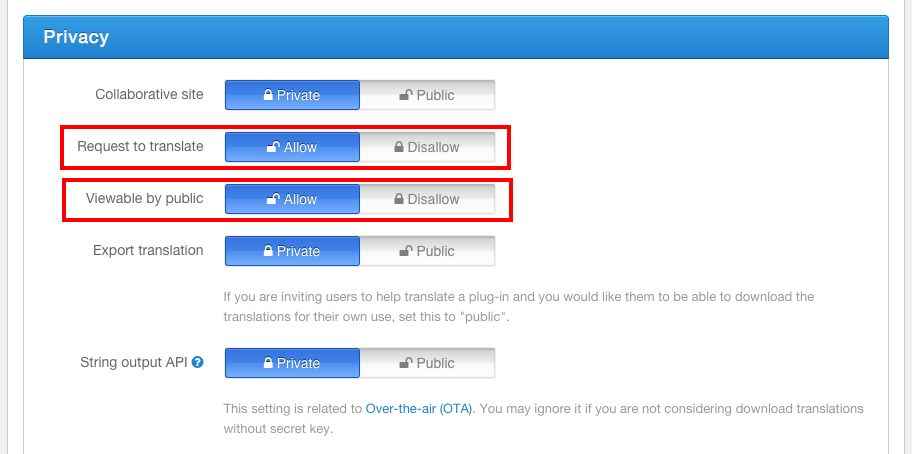 9. Then you can confirm who would be able to contribute to your projects in "Collaboration > Collaborator Applications" from the top navigation bar
More References 
---