You can add multiple admins to your account to help manage your translation projects. These admins would simply be able to do everything just like you. 

1.  Go to "Collaboration" > "Collaborators"
2.  Click "Add Admins"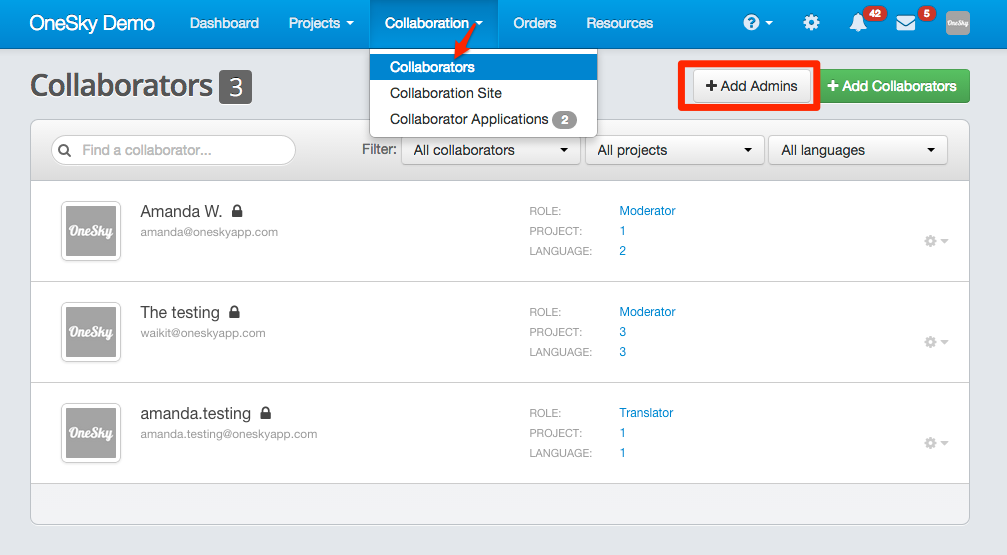 3. Enter the email of the person you'd like to invite 
4. Check the checkbox to agree to give the invitee full admin control 
5. Click "Send Invitation" 
More References 
---