What should I do when receiving translations that exceed the length limits set by iTunes? 
---
Currently iTunes allows 100 characters for the keyword field for all languages but some languages like German generally have much longer spellings than English. 
Unlike the actual 4,000 characters description part that translators have more buffer and variations (e.g. twisting the sentence structure) to cut down the word-count, sometimes it is impossible to not exceed the length limits if the translator has to keep all the original keywords that are included in the English copy. 
For such cases, our translators will provide the translations for all keywords (so that you can have the choice of testing the effectiveness of different keywords for ranking purposes in the future) and you can decide which keywords to include by utilizing our word count help on the download page.  
How do I pick which keywords to include? 
---
On the download page, if any keyword set of a particular language exceeds the 100 character limit, there will be a warning message at the top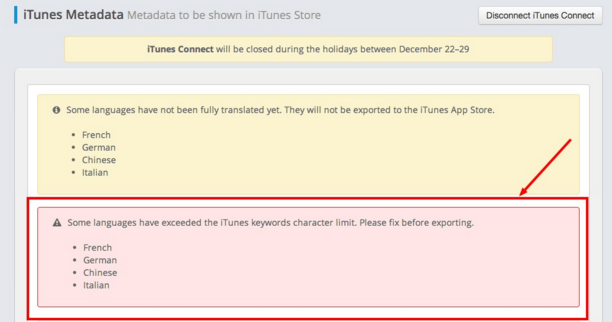 To select which keywords to include so that the translations will fit the length limit: 
1. Select the target language  

2. Select which keywords you would like to include 
3. Our word count tool will help you calculate the combined word count automatically. Modify your combination until it falls below 100 characters.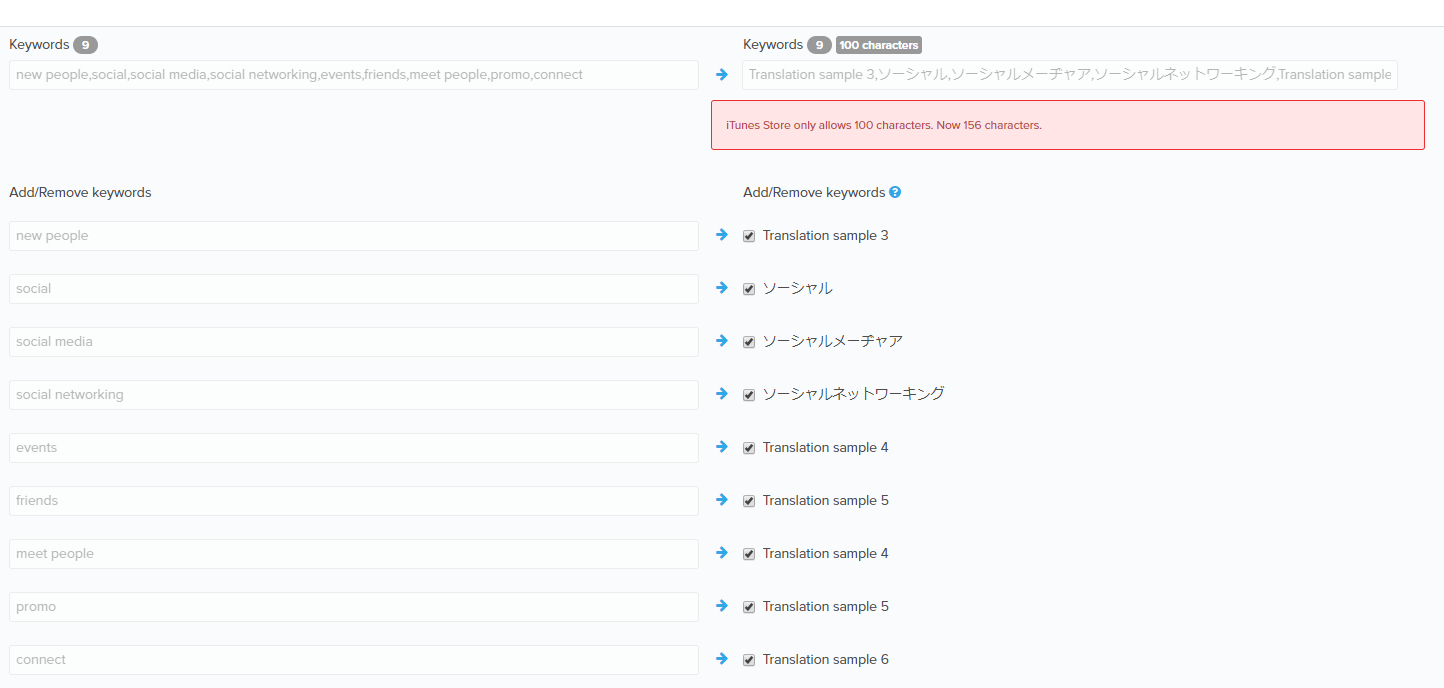 If you need opinions from translators on which keyword(s) to exclude, you can communicate with them via our Communication Tool.