1. Create a project using "App Description" as the project type. Read more. 
2. Click "+ New In-App Purchase Product"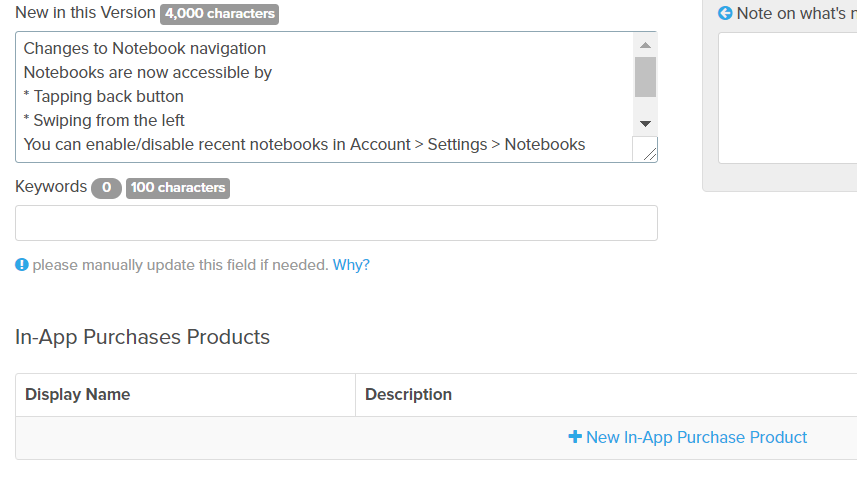 3. Simply fill in the related information.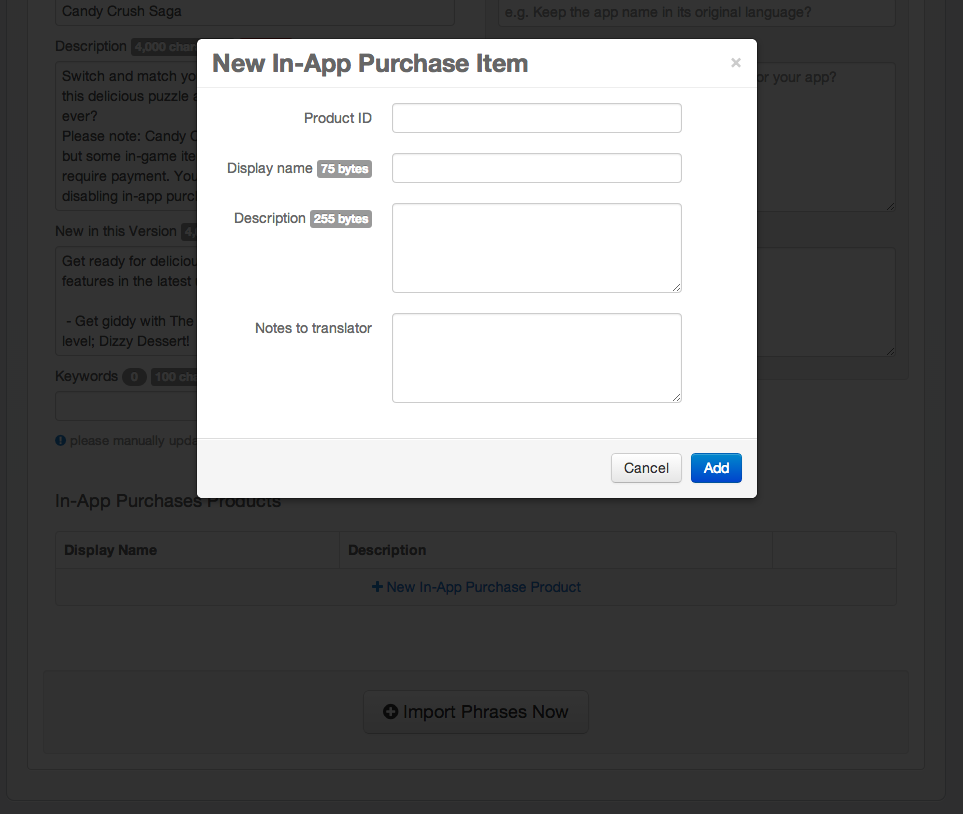 Our system will automatically warn the translators and they would not be able to save a translation if the translation exceeds the length limit set by the App Store. 
If a translator  believes that it is impossible to fit the length limit without cutting down on the original content (as some languages tend to have much longer spellings), they will communicate with you using our easy communication tool.