1.  Click "New Project Group" or "Add new Project" to create a new Project.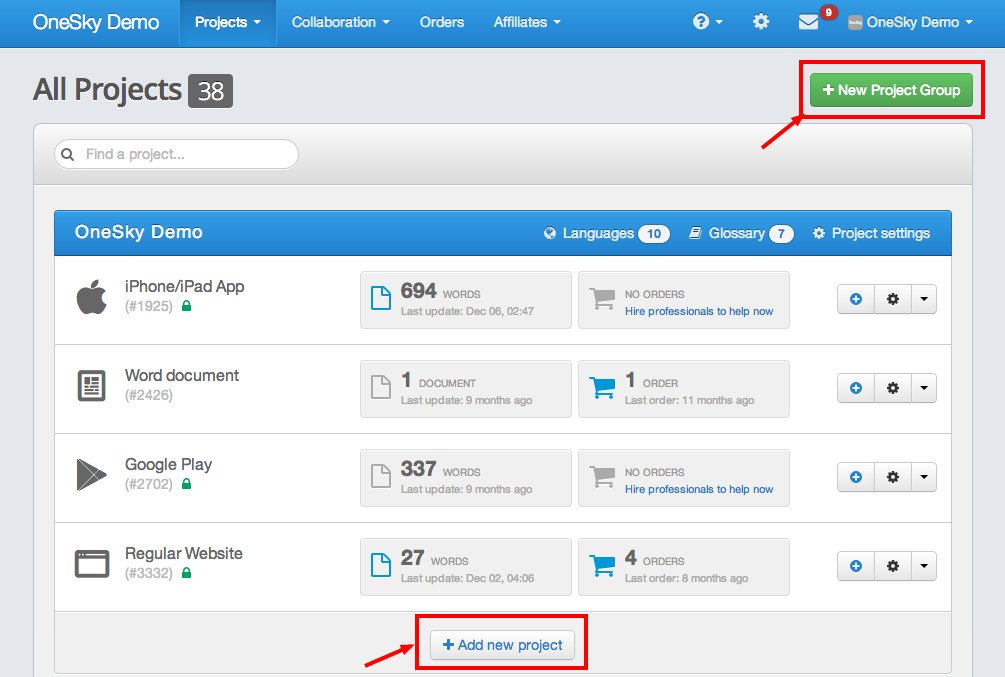 2.  Select "App Store Description" as the Project type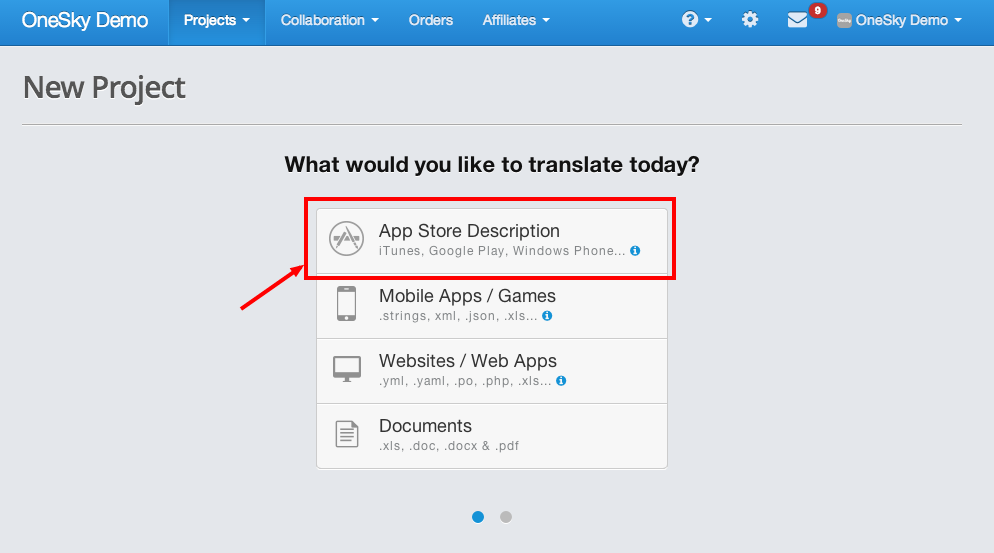 4. Next, you'll be prompted to enter some basic details about your project:
Select how you want to translate your text:
"Professionals" - Order professional translations directly from OneSky's network of translators.  
In-House - Invite your in-house translators. (Private Project) 
Select your mobile app type
Choose your base language. (This is the base language that your project is originally written in.)
Enter a name for your Project Group
* If you're creating a new Project within an existing Project Group, you'll not be able to edit the base language and the project group name as they will be the same for all projects under the same Project Group.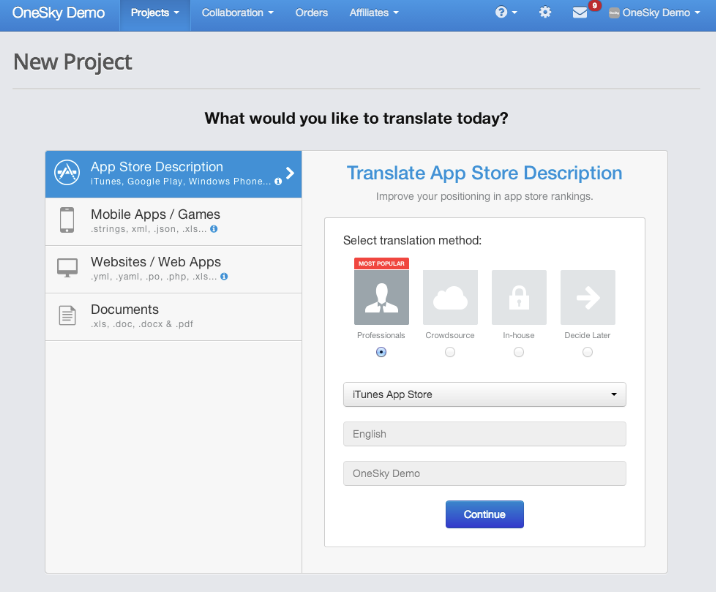 4. Search for your app by keyword or entering the full App Store link (e.g. https://itunes.apple.com/us/app/instagram/id389801252?mt=8). Our system will then automatically grab the text from the App Store for you.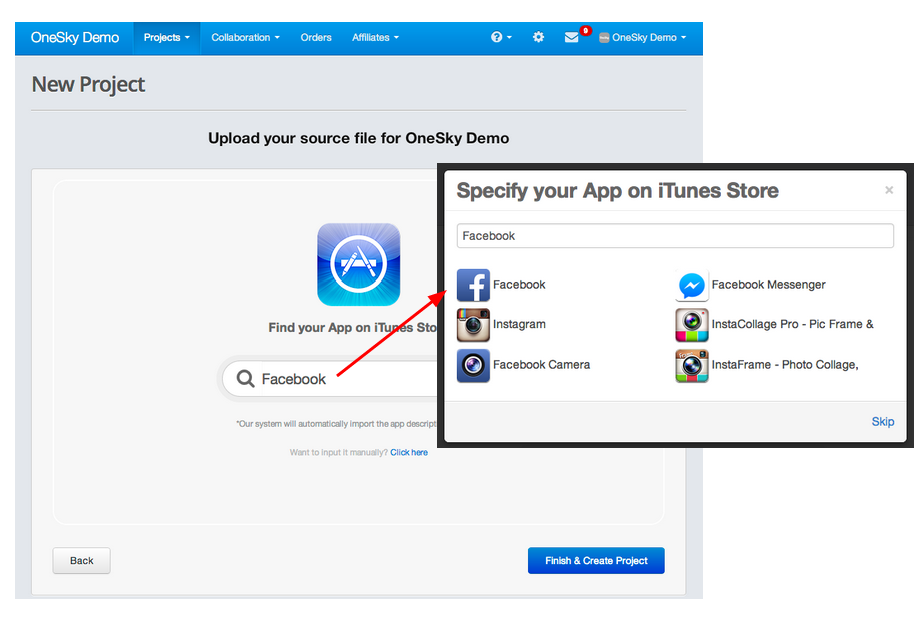 5. You can then edit the app description according to your needs.  
For better translation quality, it would be helpful to leave some notes to translators. e.g., 
Should the translator translate the app name or keep it in its original language? 
Formal or informal tone? 
The meaning of any special terms for your app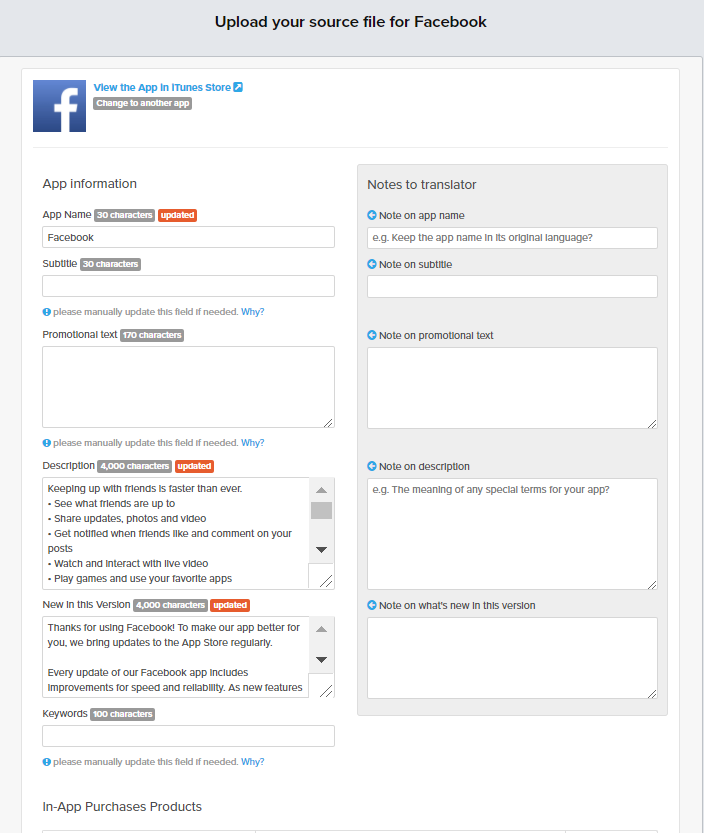 More References 
---