To order professional review service for your existing translations, 
Go to "Translation overview" 
Click on the drop down menu next to "Order Translation" and select "Review Translation" 
* Important if your existing translations are NOT done by OneSky translators - You can still order professional review service at the review rates, but OneSky reserves the right to reject the projects if the quality of your existing translations is too low and would require complete re-translation instead of a normal review. Under such cases, you can choose to receive a full refund for your review orders or you can add more fees to order translation service at the translation rates.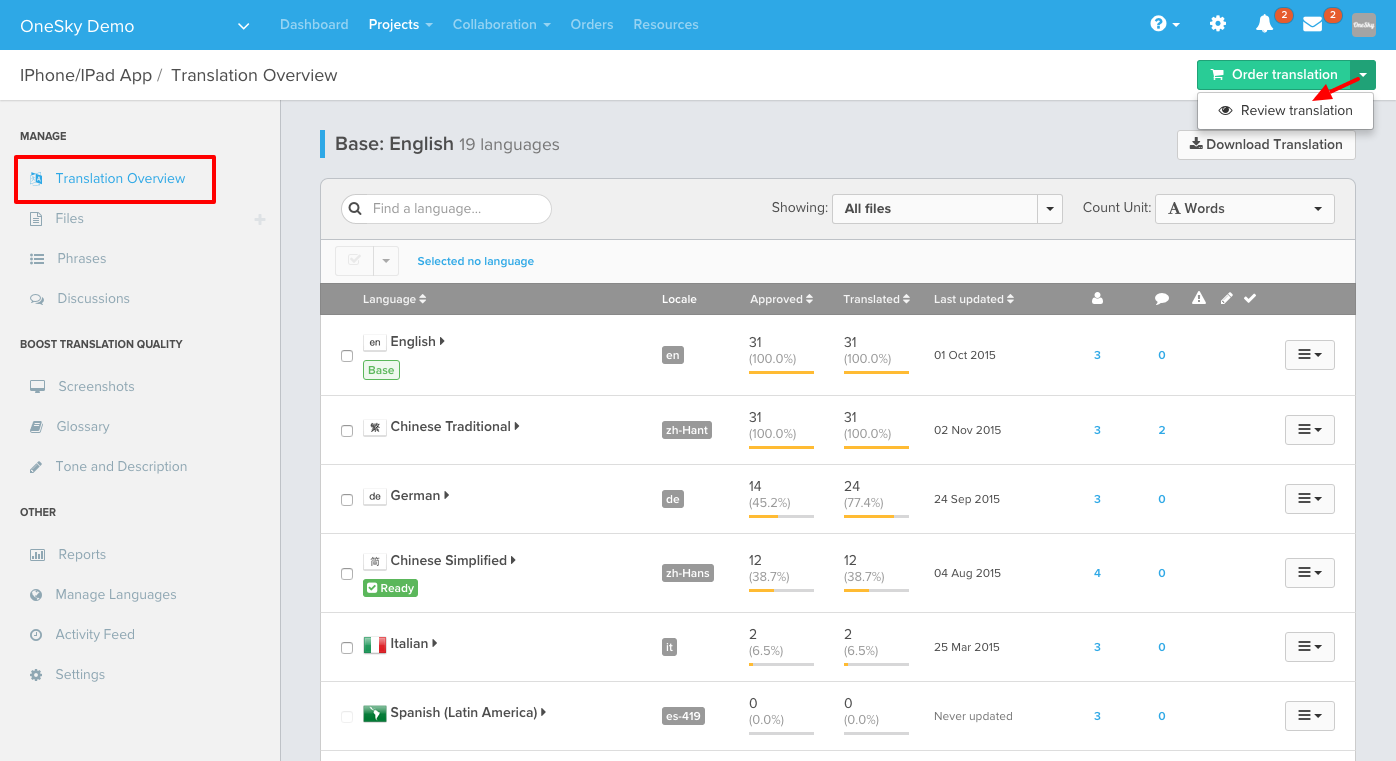 1. Choose files to review 
---
1. Select which file(s) you'd like to review 

2. Instant quote 
---
1. Under "What is the subject of this order", select whether to use "General Text" translators or specialized translators.

2. Under "Reivew to", select your target languages, e.g. if you want to review the English to Japanese translation, then Japanese is the target language 


3. Under "
Choose translators
", you can select to use "preferred translators" or "fastest translators". (you can choose individual languages using the checkboxes next to each language or the "select all" checkbox at the top). Learn more about "
preferred translators
".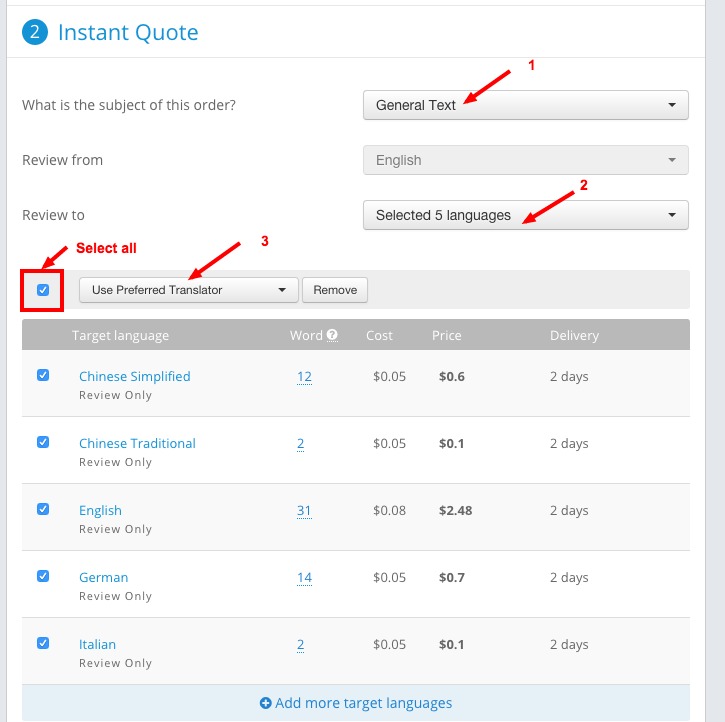 3. Quality assurance options  
---
Specify your preferred tone and add guidelines to translators (e.g. links to your website or any supplementary materials)



Then click "Continue to Checkout" to enter your payment information.