This article focuses on communicating with collaborators on a particular phrase. If you would like to communicate on the project level, please refer to our Discussion Forum. 


* If you are ordering professional translation service from OneSky instead of using your own collaborators, please read how to communicate with OneSky professional translators. 
Adding comments to individual phrases
---
You can leave comments to individual phrases so that it would be easier for collaborators to know which strings your comment is referring to.
 
1. Go to "Translation Overview", then click into the language that you'd like to add comments for.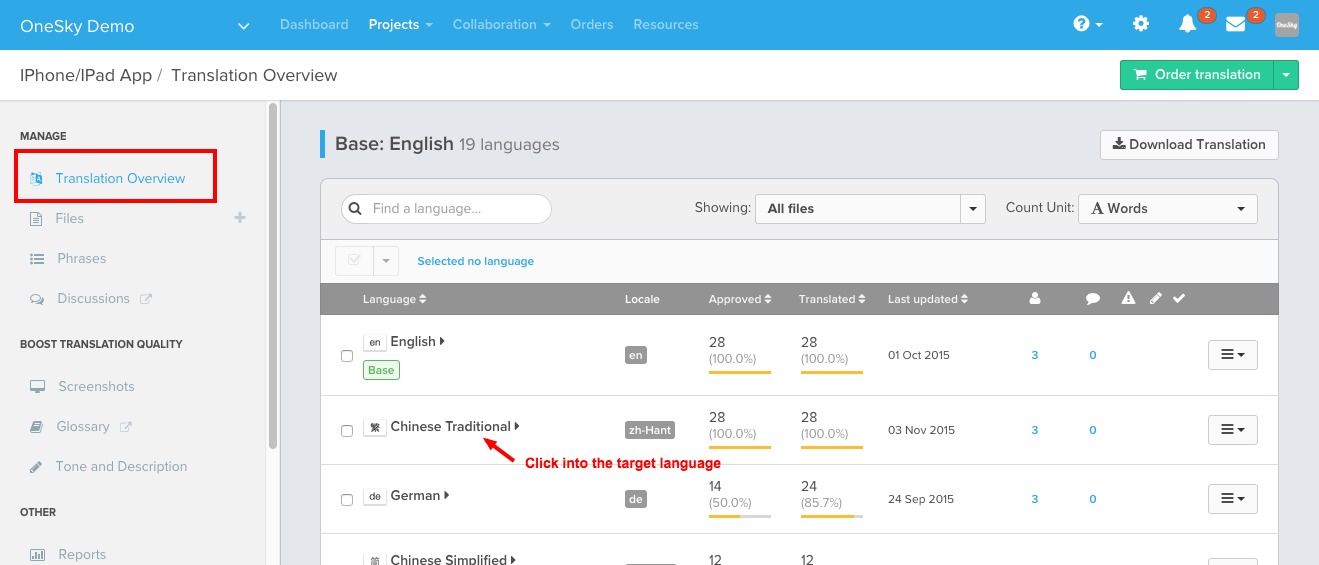 2. Select the string that you would like to add a comment to 


3. Leave a comment by selecting the "Comments" icon on the side bar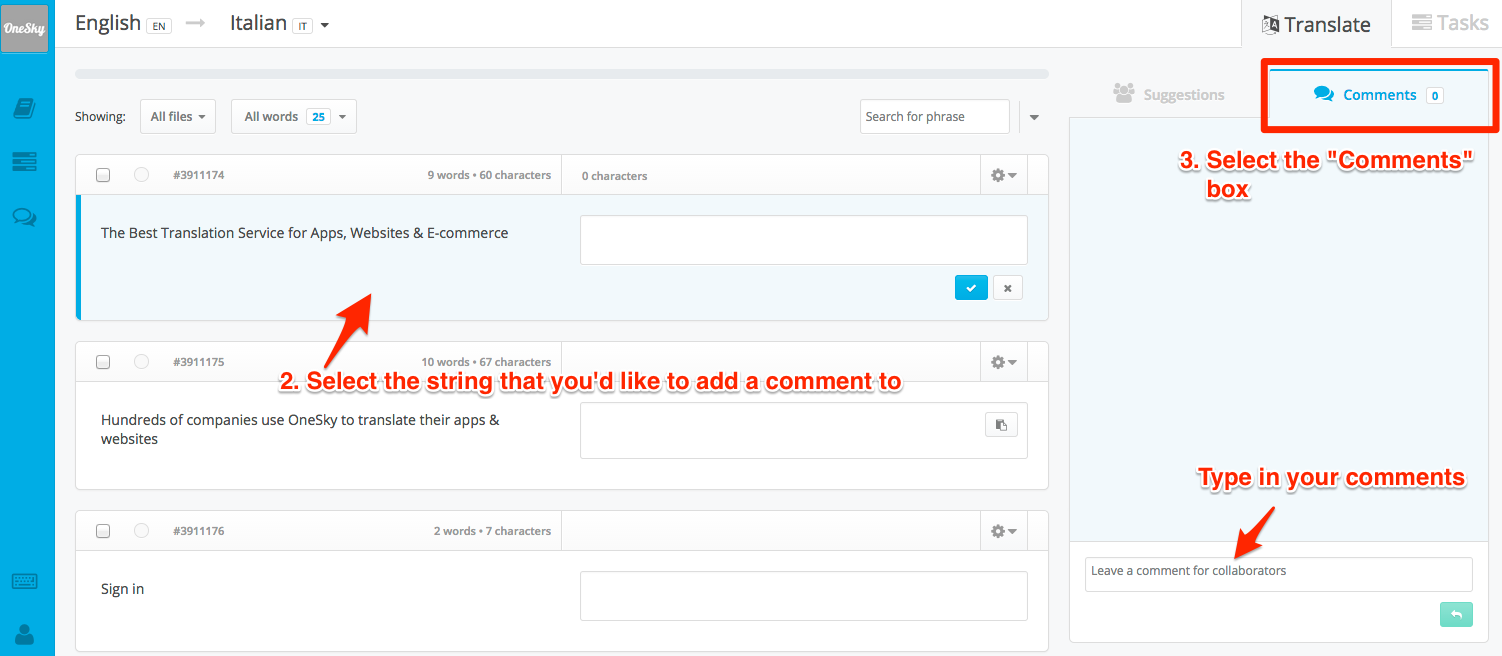 Viewing and replying to comments left by collaborators  
---
1. On the "Translation Overview" page, our system will show you the number of total comments along with the number of unread comments for each language. Simply click onto the number to view the related phrases.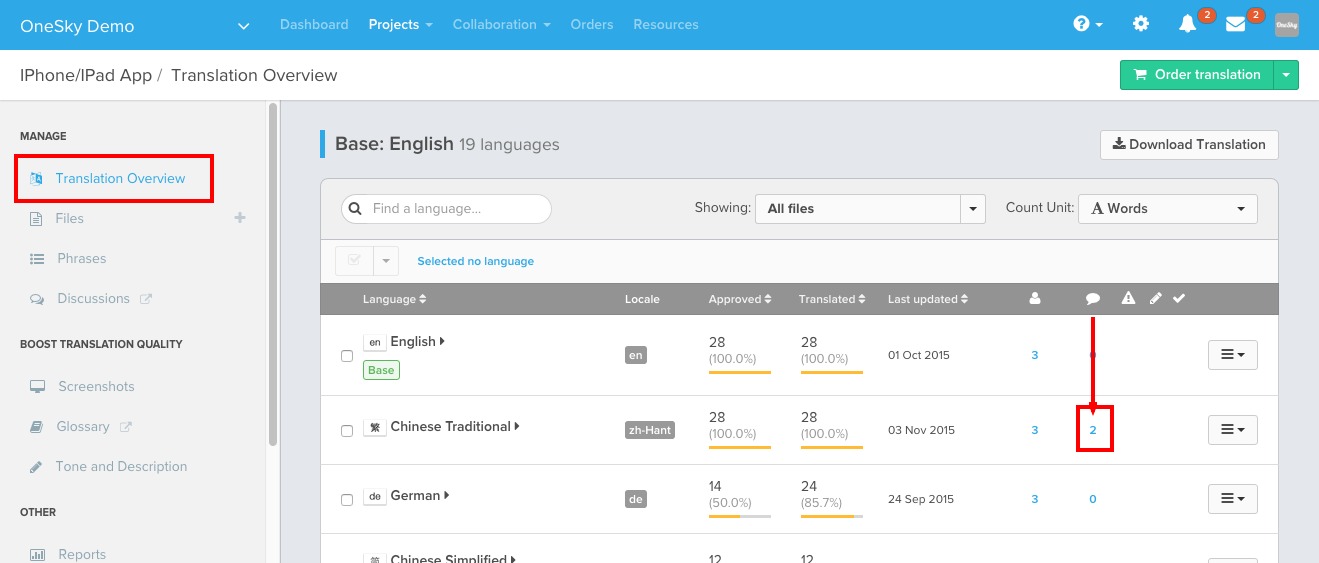 2. Click on the "comment" icon to view and reply to translators' comments. You can use the filter at the top to view strings with comments or unread comments only.