You can communicate with translators both on (A) phrase level and (B) project level. 
** Phrase comment (method A) is NOT available for document type projects (e.g. Word and PDF files). Please refer to method (B) for document type projects. 
(A) Adding comments to individual phrases for translators 
---
You can leave comments to individual phrases so that it would be easier for translators to know which phrase you are mentioning. 
1. Click into the language that you'd like to add comments for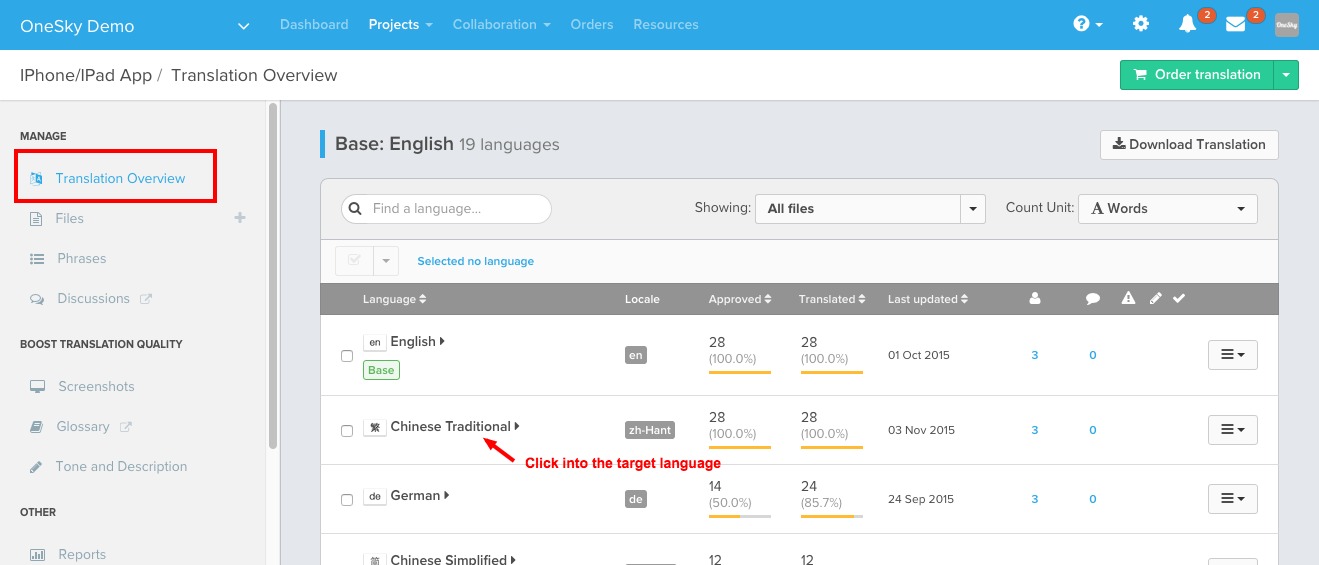 2. Select the string that you would like to add a comment to 


3. Leave a comment by selecting the "Comments" icon on the side bar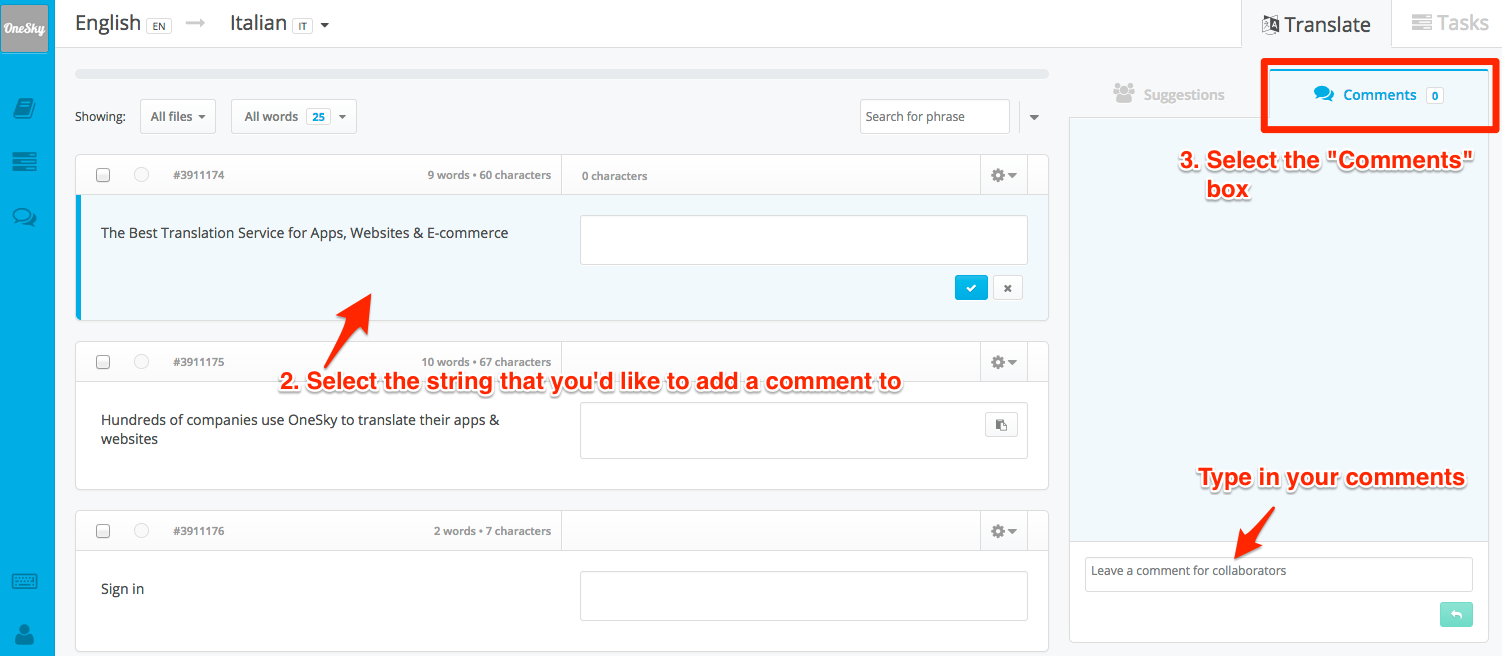 Viewing and replying to translators' comments 


1. On the "Translation Overview" page, our system will show you the number of total comments along with the number of unread comments for each language. Simply click onto the number to view the related phrases.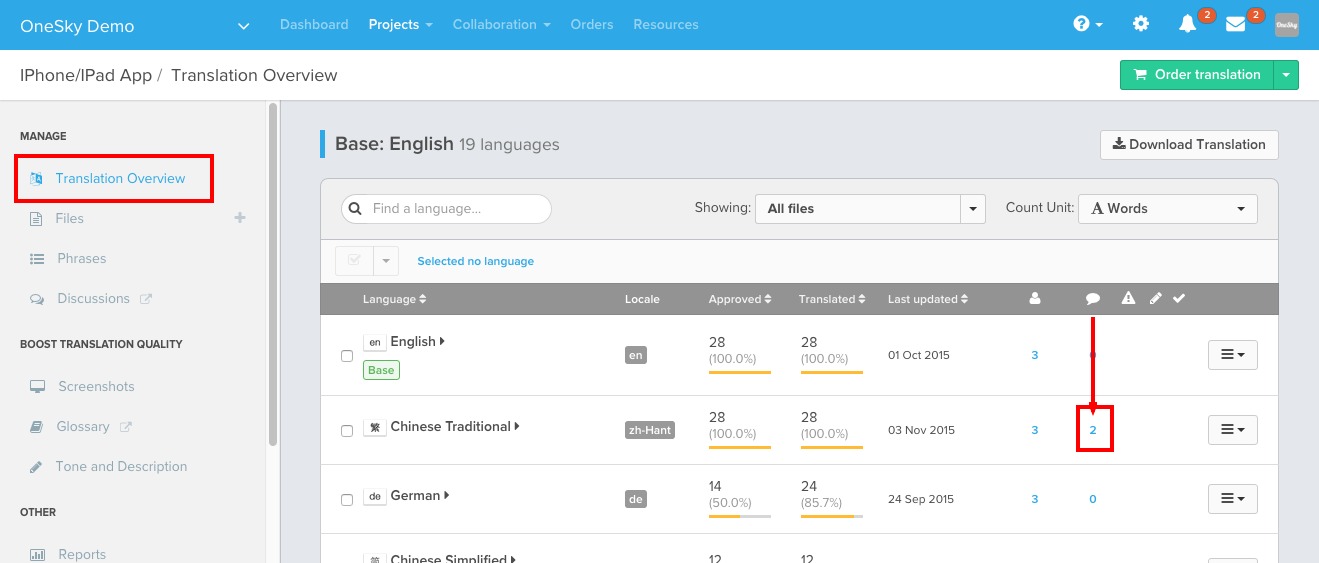 2. Click on the "comment" icon to view and reply to translators' comments. You can use the filter at the top to view strings with comments or unread comments only.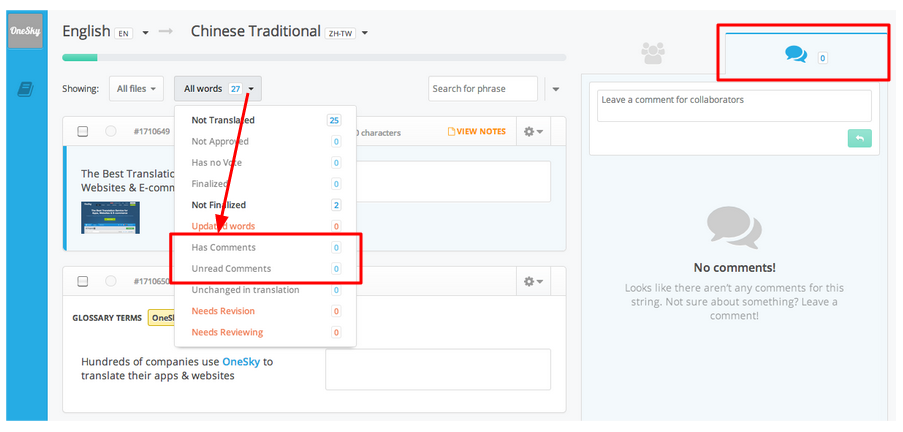 (B) Communicating with translators on the project level 
---
If you'd like to message a single translator: 
1. Go to the "Order" tab
2. Click "Order Details" for the chosen order 
3. Click "Messages" to message the translator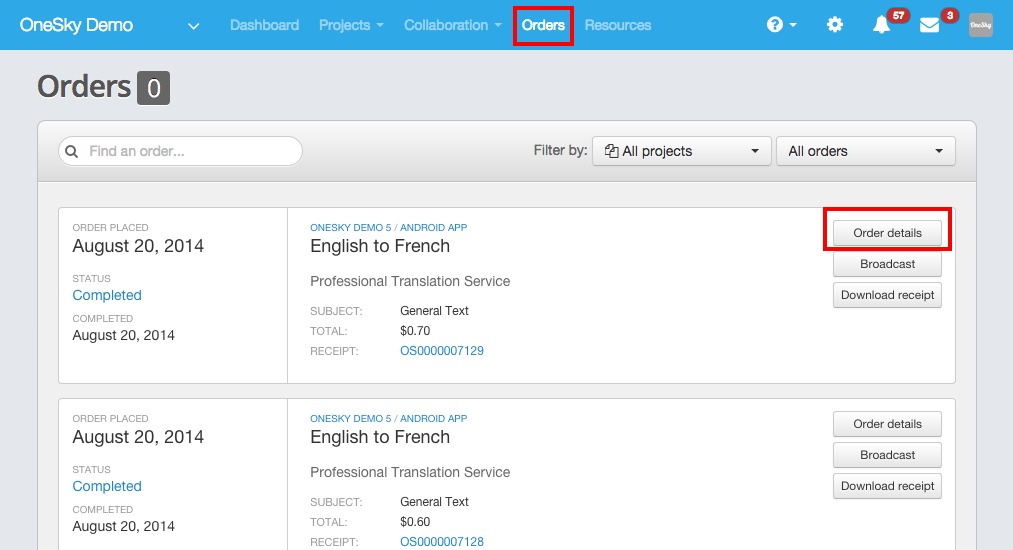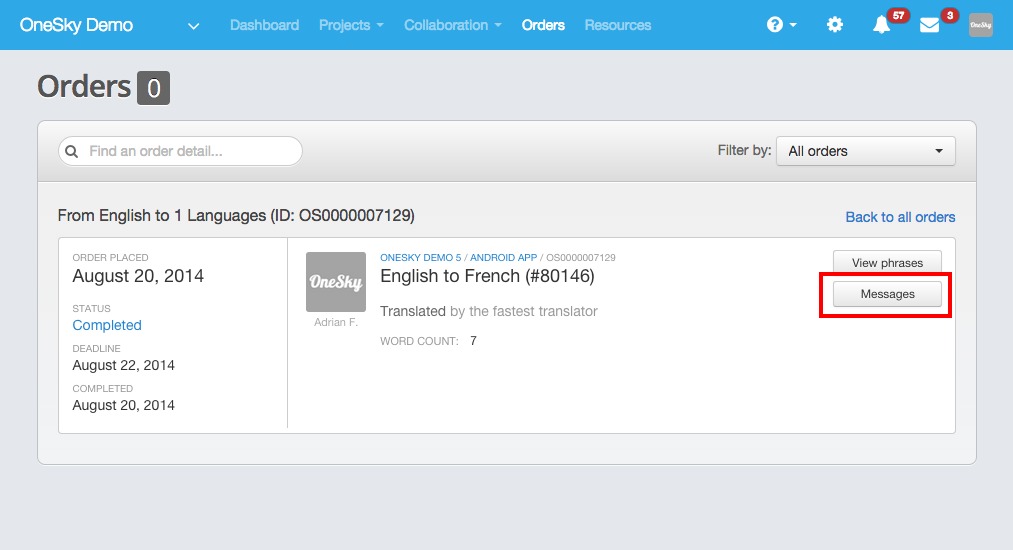 If you'd like to message multiple translators at a time: 


1. Go to the "Order" tab
2. Click "Broadcast" for the chosen order
3. Select the translators that you'd like to include in the conversation