Website or app translations often include complex tags that should not be translated:
e.g. You want to display "Welcome, OneSky!" (where OneSky is the name of the user)
In the translation file, translator would see things like "Welcome, %s!"
In our system, the placeholders are highlighted automatically for easier identification:
Translators simply need to click on the blue placeholder to include it in the translation --> avoid typos 
OneSky system would automatically warn the translators if they did not include the placeholder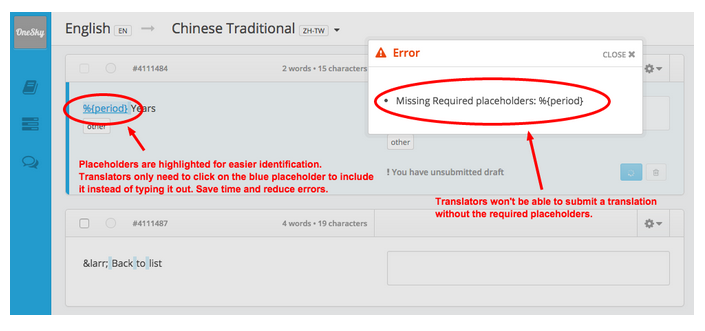 Setting a placeholder as optional 

---
Sometimes, you might want to set a particular placeholder as optional to allow more flexibility in the translation. To do this, 
1. Go to "Phrases"
2. Click onto the placeholder that you'd like to add a note for
3. Select "No" for "Is required in translation" 
By updating this setting, translators will be able to submit the translation without the placeholder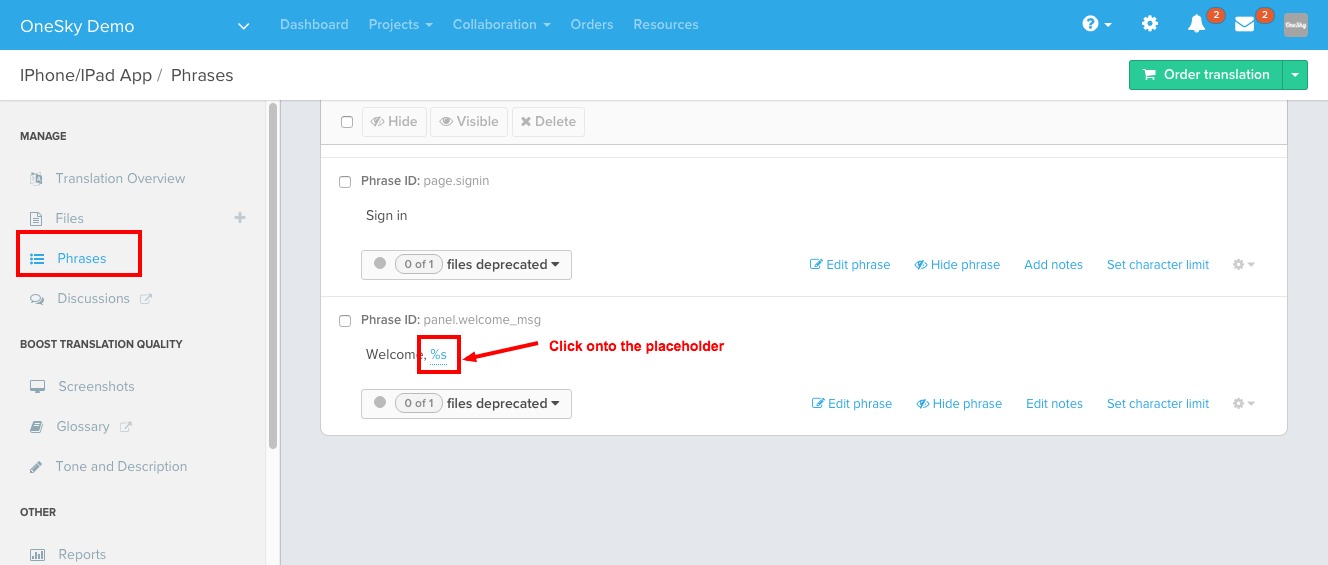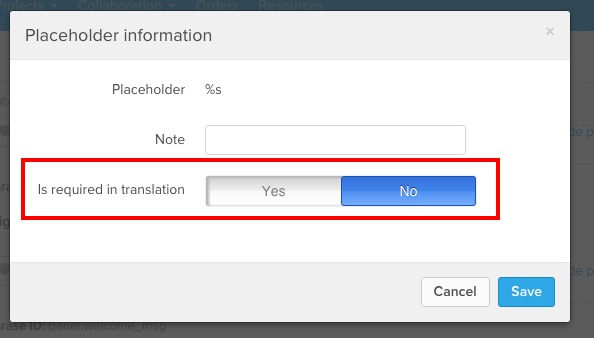 Allow localized URL
---
URLs are set to "cannot be changed" by default, in order to localize the URLs, please go to phrase overview page and change the setting as follows:
1. Go to "Phrases" 
2. Click the URL that you want to change
3. Set "Can URL be changed" to "Can"
Translators will now be able to change the URL and save successfully.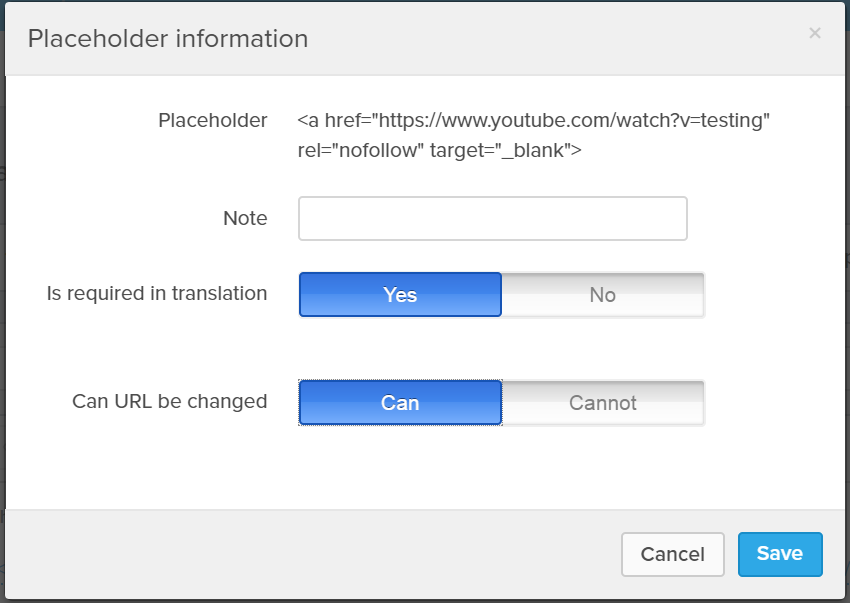 Optional placeholders
---
Some placeholders are automatically set to optional upon uploading onto our platform. Please see this
article
for a full list and details about optional placeholders.
Provide more contextual info for translators 
---
In order to provide more context for translators, it is recommended to add notes to phrases that contain placeholders. 
1. Go to "Phrases" 
2. Click "Add notes" for the phrase that you'd like to add a description 
3. Add your description under "Notes to translator"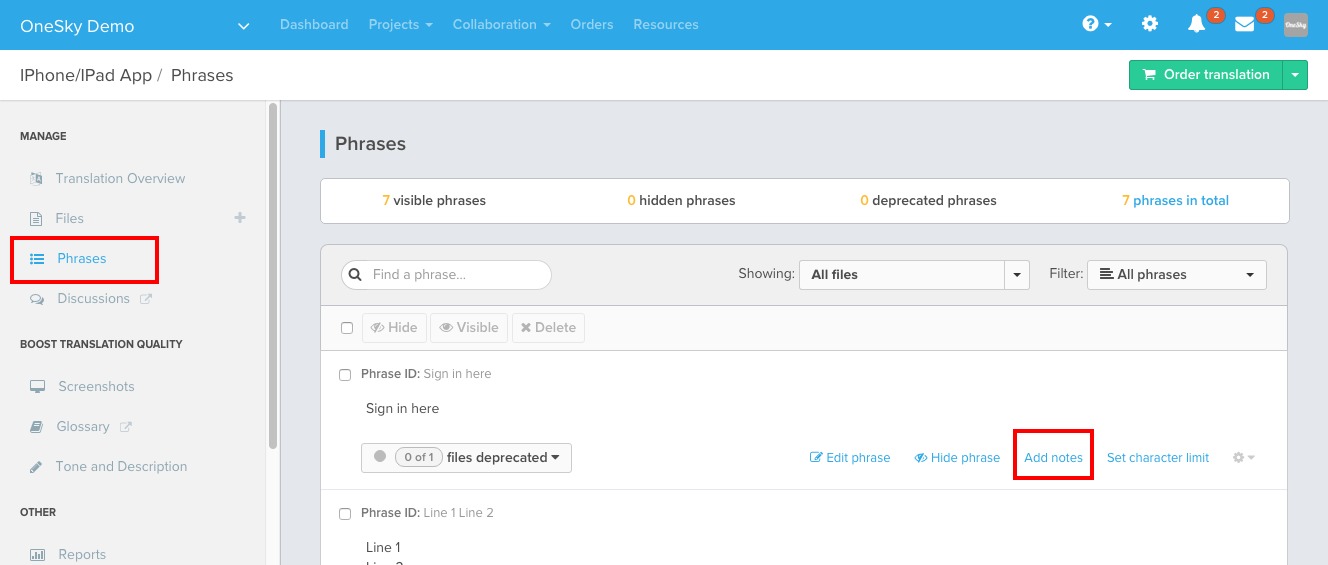 What would the translators see? 


If you have added description for a phrase, it will be displayed at the top of the translation field in the translation tool. 



Related Posts on our Blog
---