Often times, a translator does not have enough relevant contextual information to do an accurate translation. To ensure the highest quality of translation, it is very important to add any relevant and additional contextual information. This can be done by adding notes and descriptions. 
This can be done in two ways:
importing string comments or tags as notes
through the OneSky web platform
1. Importing string comments or tags as notes
Most localization string files support comments or tags and these correlate to Notes. See the full list of file formats that OneSky supports importing comments or tags as notes.
2. Adding notes through the platform
E.g. for the phrase "orange", you can include a description saying that it is referring to the fruit "orange" instead of the color "orange". 
1. Go to "Phrases" 
2. Click "Add notes" for the phrase that you'd like to add a description 
3. Add your description under "Notes to translator"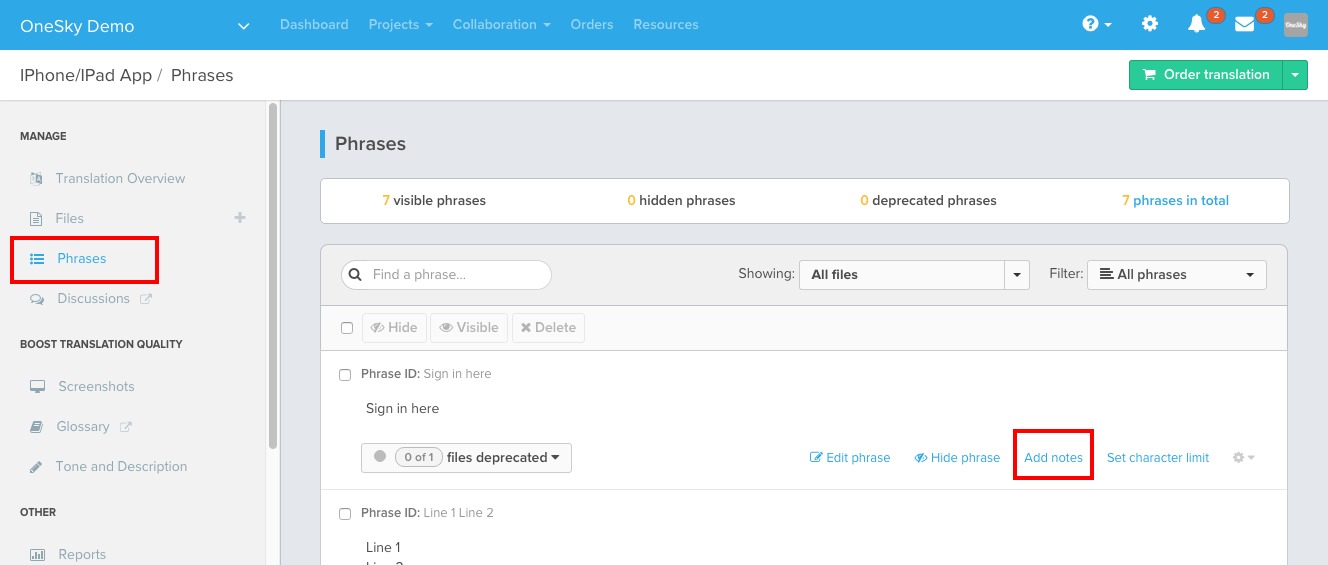 What would the translators see? (Phrase description)


If you have added description for a phrase, it will be displayed at the top of the translation field in the translation tool.