Have you ever read a direct translation that does not sound right? At OneSky, we believe that for each word and sentence, there is always an underlying context. Thus, providing translators (whether OneSky's or your own) with that context is vital for beautiful translations that sound and feel... local. That is why it's called localization.
Translators do not always have enough contextual information for an accurate translation. To tackle that issue, OneSky has features where you can:
To see if you have fully utilized our quality assurance features, refer to the Quality Assurance Checklist located on the top right corner of your Dashboard. You can also select from the drop-down menu to view the checklist for individual projects.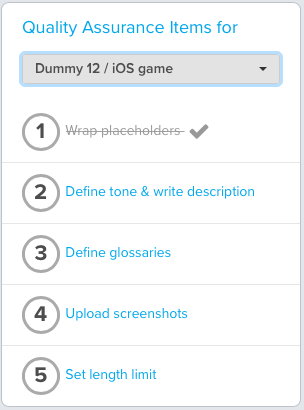 Related Posts on our Blog