The magic behind using OneSky TMS for your technical files (e.g. .strings or .stringsdict for iOS, .xml for Android) is that our system can parse them automatically to extract the text that needs to be translated. (Here is a full list of file formats OneSky supports.)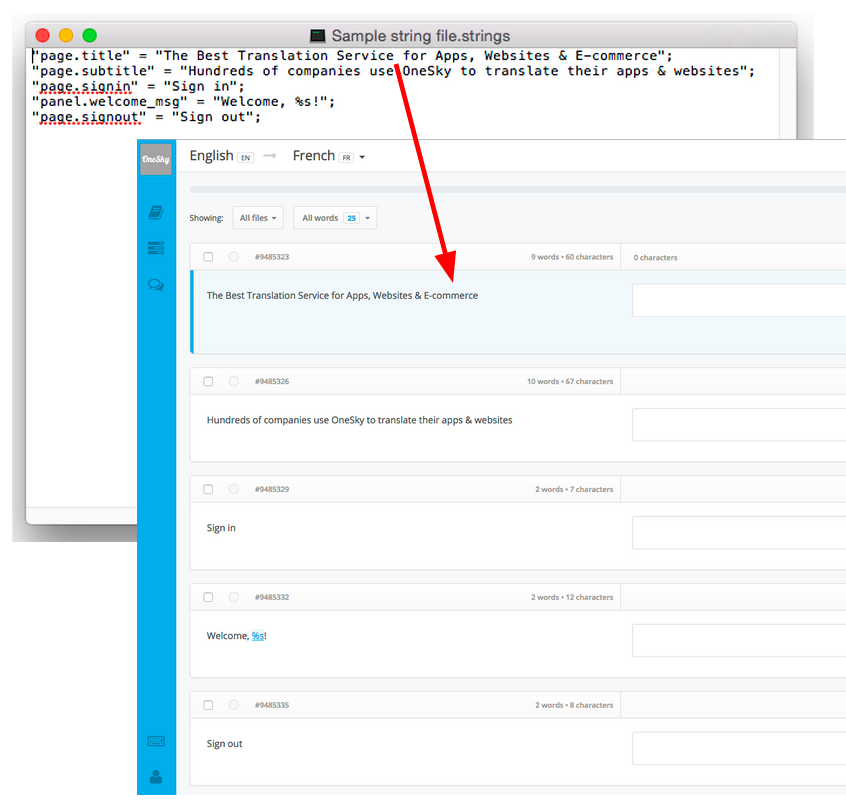 When the translations are ready, our system will automatically convert it back to a ready-to-use file format of your choice for direct downloading. See how to download translations.
Uploading your resource files 
---
1. Click the "+" sign next to "Files" in the left-hand menu bar. This will trigger a new "Upload" page to open.
2. Select "Upload" then simply drag your file into the box or click "browse files" 


From the drop-down menu, select the language of the file that you are uploading. (This is the "Base Language" that you will be translating from.)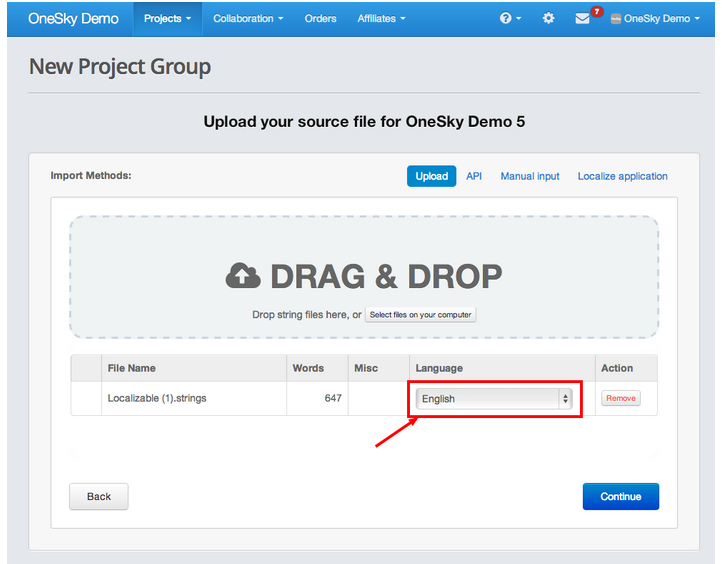 * You can upload any existing translations to the same project using the same way above. Just remember to indicate the language in Step 3 above.
Be sure to upload your Base Language first before uploading any existing translation files.
If your file contains some translations that are the same as the source text, there is an option for you to indicate whether to skip or keep them. Simply choose "Keep" and your translation would be imported even if they are in the same file as the source text.

More useful links related to uploading phrases 
---