You can upload two types of string files in the supported file formats:
1) Base language file - which our system will treat as the "source" of truth
2) Translation file - which our system will treat as a secondary resource, pairing your existing translated phrases with the accompanying base phrases, based on string identifiers
In this article, we will focus on uploading your base language files. Information about uploading translation files for your existing translations can be found here. Not sure what the difference is between all these types of files? Click here for clarification.
The magic behind using OneSky TMS for your string files (e.g. .strings for iOS, .xml for Android) is that our system parses them to extract only the text that needs to be translated. (Here is a full list of file formats that OneSky supports.)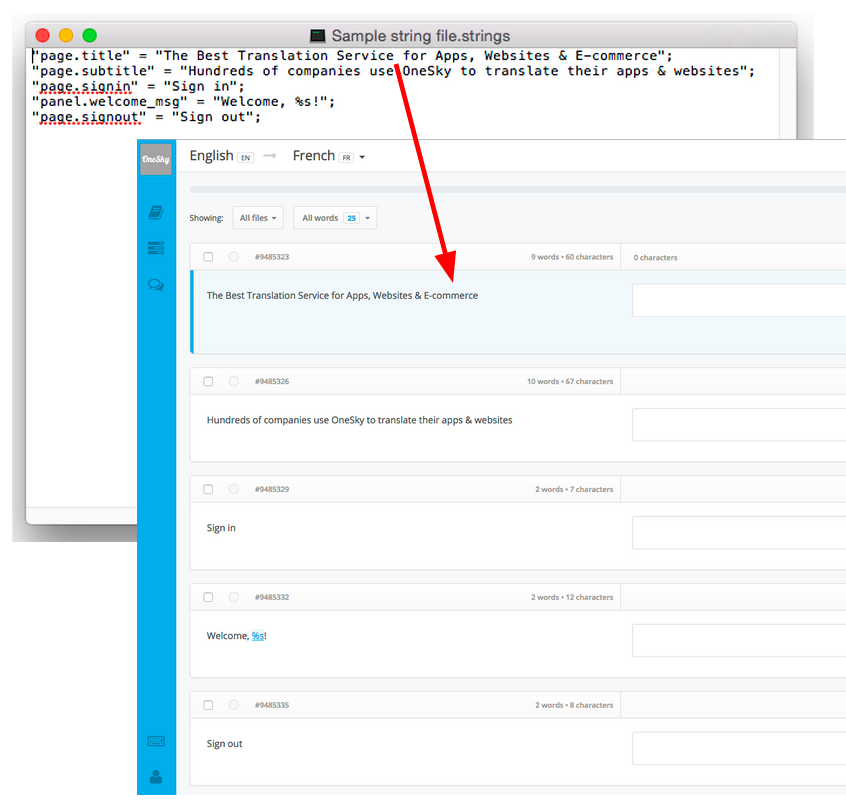 The strings will appear as the base phrase on the left side of the OneSky platform. The right side of the platform will contain an empty translation text box for you to enter your translation for the phrase. After translating, you can download the original base language file and OneSky-generated translation files. See how to download translations.
Note: Do not confuse OneSky-generated translation files (through OneSky platform downloads) with your existing translation files (generated through other means, which you may not already). They have different syntax, but can also be used for the same purpose with similar behavior.
Uploading your base language files 
1. Click the "+" icon next to Files, then select Upload > browse files > select your base language file


2. From the drop-down menu, select the language of the file that you are uploading. This is the base language that you will be translating from.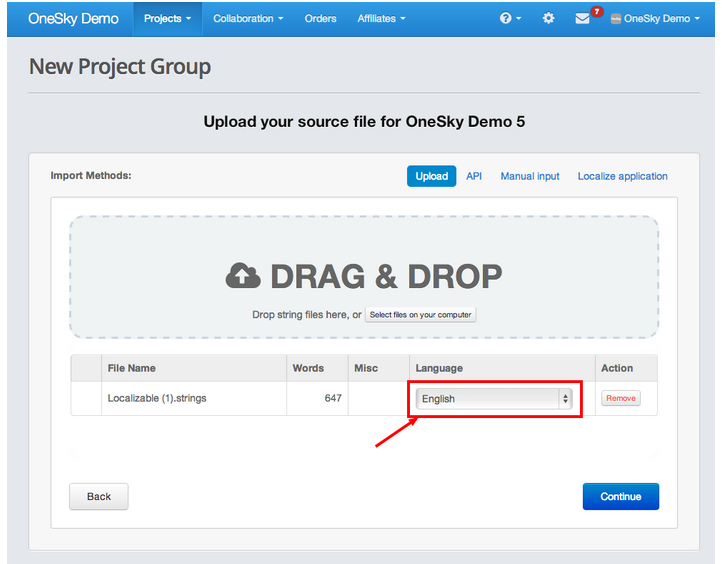 More useful links related to uploading phrases