OneSky supports document translation in the following file formats:
Word (.doc, .docx)
PDF (.pdf)
***Please note that OneSky translates general text and game text, for any other type of documents such as legal/marketing text, please contact support@oneskyapp.com to check the availability of translators and cost***
1.  Click New Project Group or Add new project to create a new project.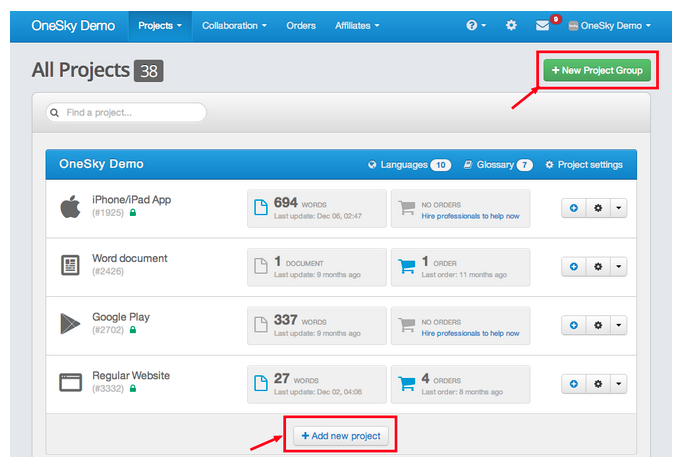 2.  Select "Documents"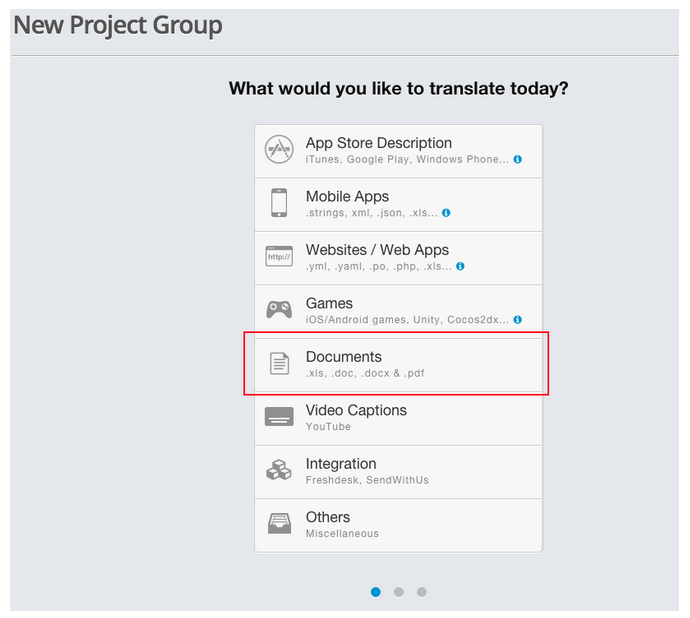 3. Enter your project details
Select your translation method

Professionals - order professional translation service from OneSky 

Select the document type
Choose your base language. This is the base language that your project is originally written in.
Enter your project group name


* If you're creating a new project within an existing project group, you'll not be able to edit the base language and the project group name as they will be the same for all projects under the same project group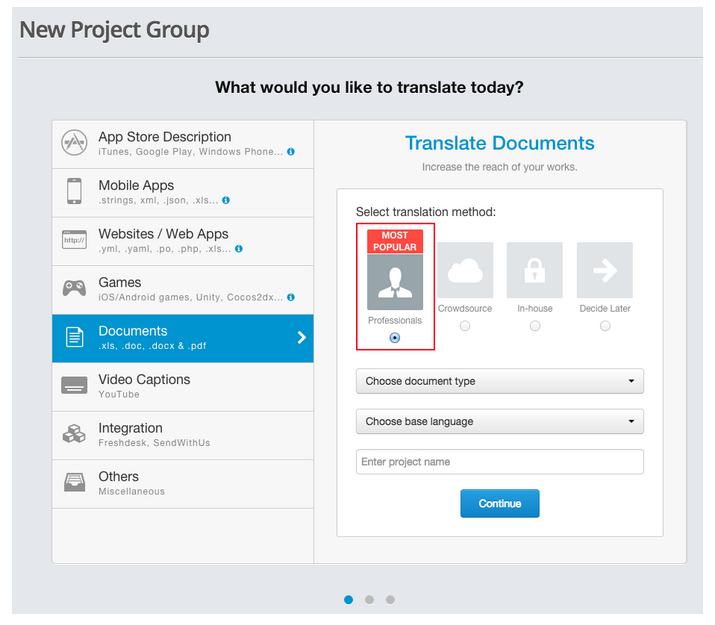 4. Select your files to upload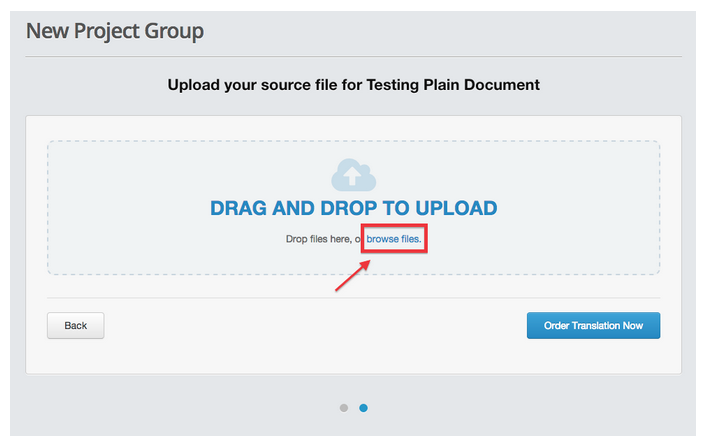 5. Click "Order Translation Now"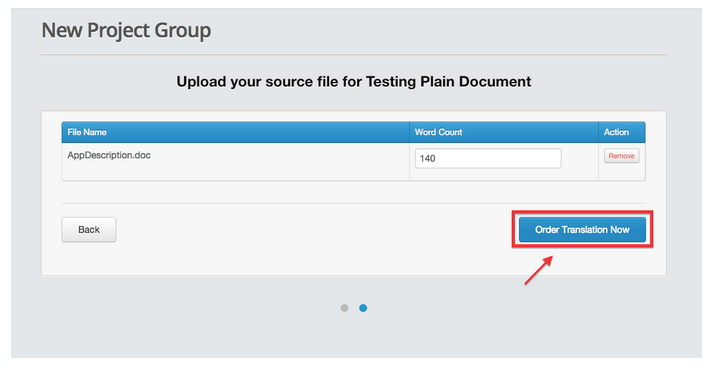 6. At the checkout page, 
Update the word count if needed 
Select your translation method
Select if you'd like to add reviewers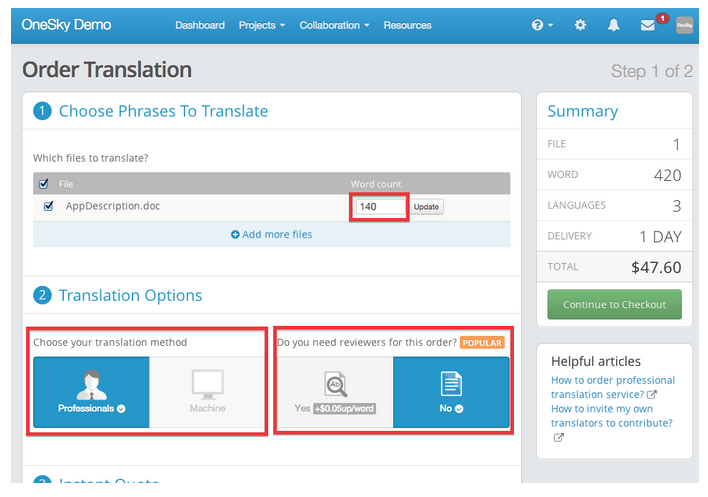 7. Then you can select if you require specialized translators and select your target languages.
8. Specify what tone you'd like the translation to be in (informal vs. formal) and add any guidelines you might want to give to translators under "Notes to translators".