You can review which phrases our system will charge when placing a translation order by clicking on the number of words shown for each language on the order form. 


By default, our system will include all phrases that are:
Not yet translated
Not yet approved
Updated since your last order
Machine-translated
You can select whether to include categories 1-3 in step 1 of the order form.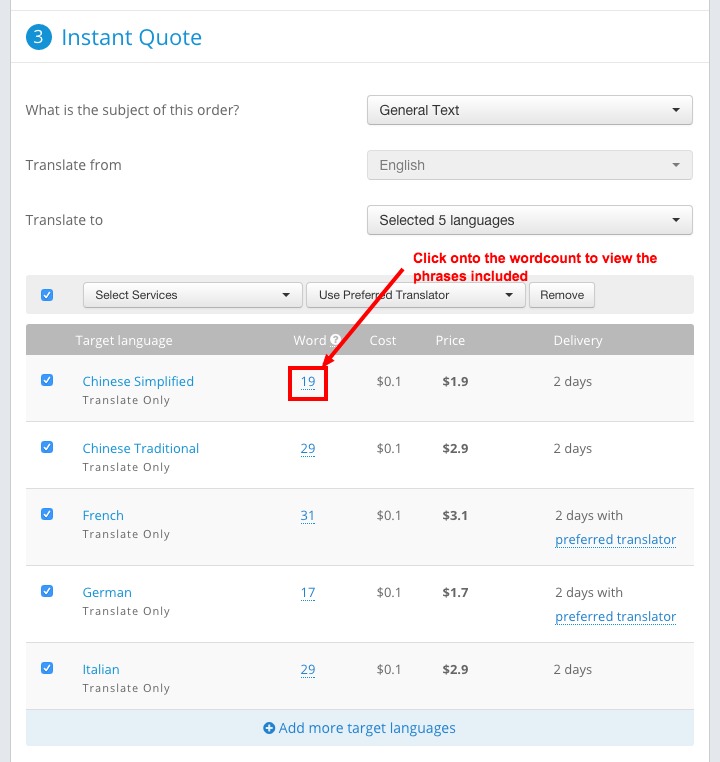 You can see how many words and which phrases are included in the order.