As only approved translations will be included in downloaded files, our system auto-approves all translations. You can change this behavior by manually changing your project settings. Translations will not be auto-approved if you require a certain number of votes. You can also require manual approval by collaborators with "reviewer" rights or higher.
To set a higher threshold, 
1. Go to "Settings" inside your project page  
2. Under the section "Quality Assurance", set a higher threshold for the vote number a translation has to receive before it is auto-approved.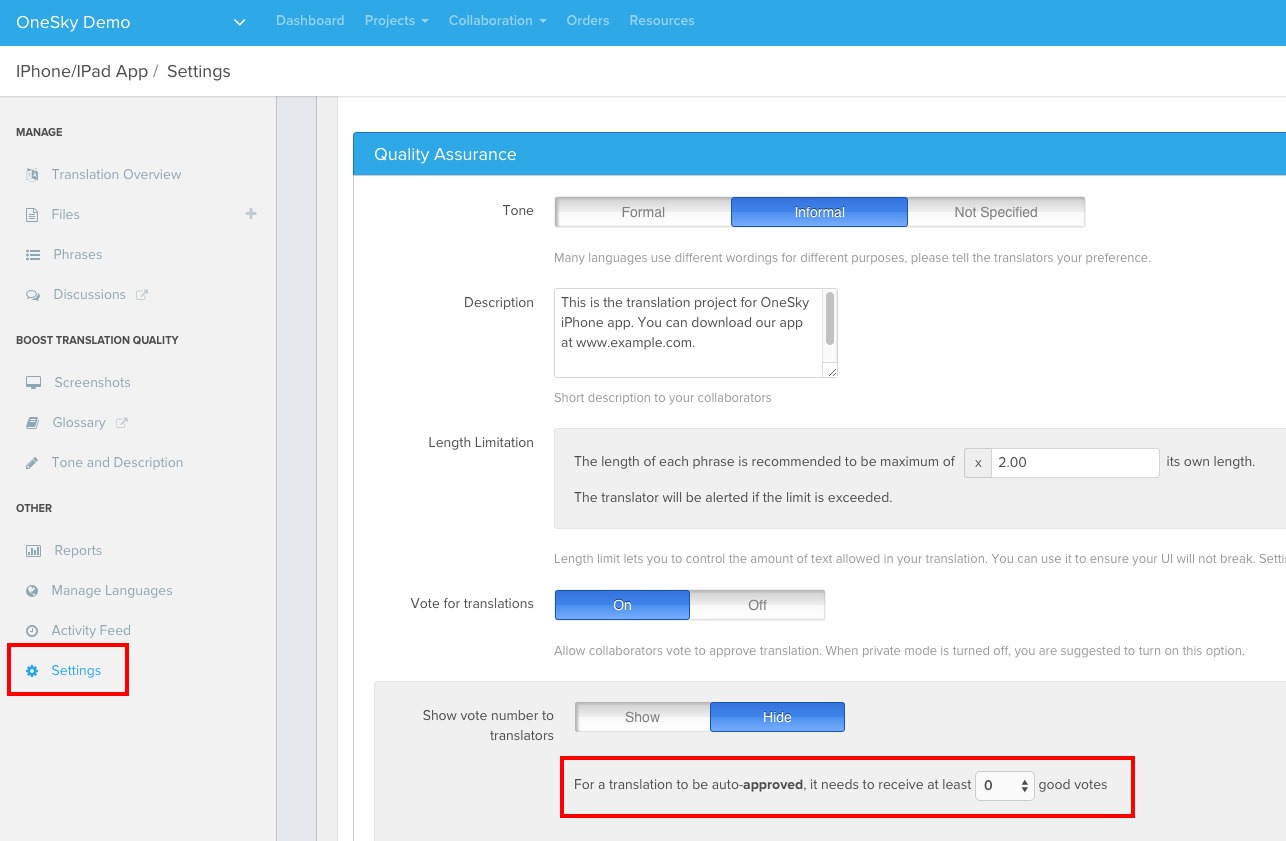 After you have changed the settings, a translation will only be approved when it has received the vote number that you have set or is manually approved by reviewer / moderator / admin.