OneSky follows the ISO639-1 standard in naming locale codes. 
But we understand different platforms and different companies might follow different standards so our platform allows you to customize the locale values according to your own needs. 
1. Go to "Translation Overview" and click onto the locale code to edit it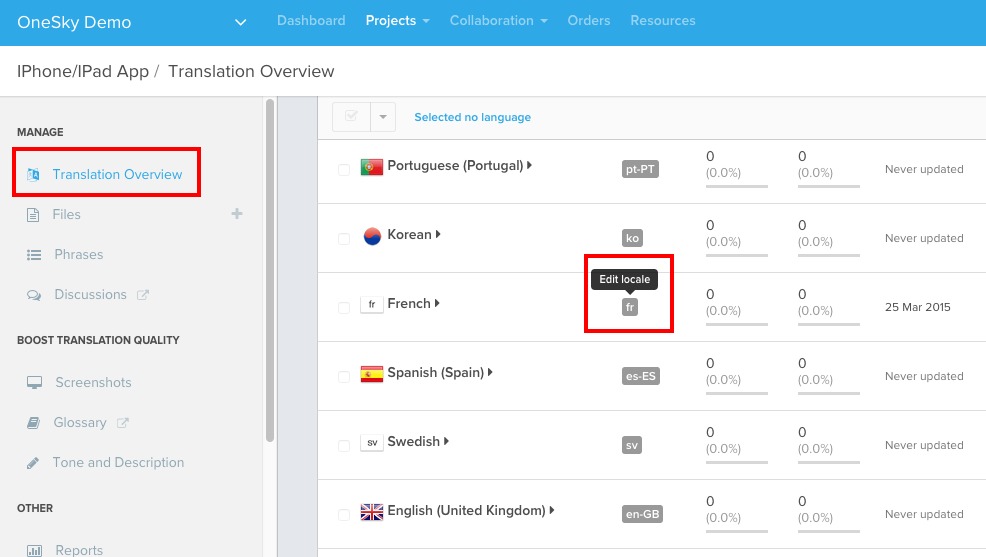 All the locale values in the output folders and files will then be using your customized ones.  
* You cannot update the locale to a locale that is already used by another language on OneSky. In that case, you will need to first export your existing translation in your current locale and re-import it to the new locale that you want to use. 
Related Posts on our Blog
---