A word can have different meanings in different contexts. For example, in English, the word orange can mean:
orange the colour
orange the fruit
In addition to adding notes to specific phrases, our platform allows you to attach screenshots and tag them to the exact phrases. This will allow translators to know exactly what each phrase refers to and increases translation quality.
Attaching Screenshots to Phrases
---
Go to "Screenshots" under "Boost Translation Quality"


Upload the screenshots by clicking "browse files"


After uploading the screenshots, click "Tag phrases" to tag them to the appropriate phrases.
You can tag multiple phrases to one screenshot.
You can tag the phrases to their exact locations by highlighting the corresponding areas on your screenshot.
Note: Translators will not be able to see a screenshot if it is not tagged to any phrase.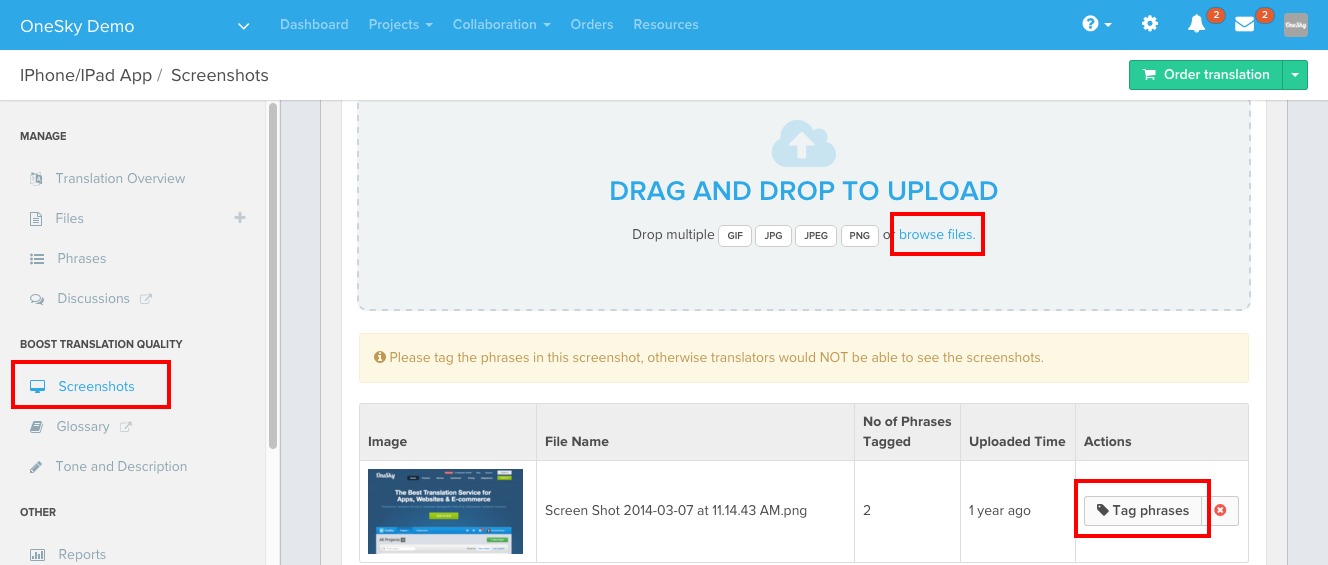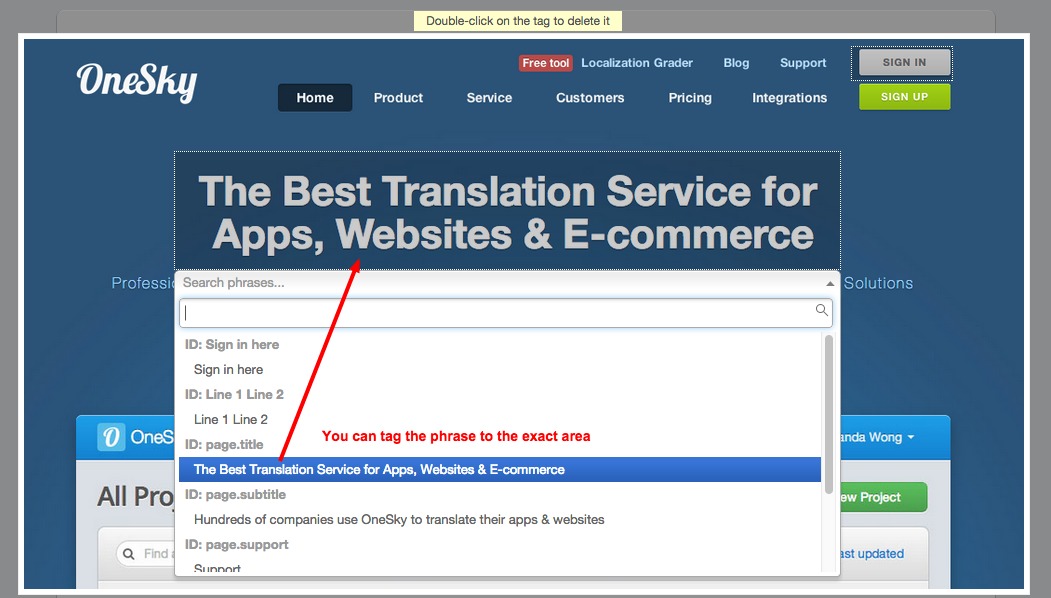 What the Translators See
---
When the translator views that phrase, they will see a thumbnail of the screenshot. They can click on the screenshot to enlarge it.

The screenshot you see here may be slightly smaller than the one you uploaded, if you want to further enlarge it, you may do so by using the browser zoom options.

The phrase will be highlighted in a brighter color than the background for easy identification