You can upload existing translations the same way you upload your base language files. Our system will match your translation phrases with your base language phrases based on identical string identifiers. Take Android XML for example:
Base language file: strings.xml
<string name="language">Language</string>
Translation language (Chinese) file: strings-zh-Han.xml
<string name="language">語文</string> 
The base string and Chinese translation string have the same string identifier "language", which our system will use to match your existing translations to the base string.
Note: Upload your base language file before uploading your translation files. If your translation files contain phrases that do not exist in your base language (i.e. no matching string identifiers), those phrases won't be imported. The following steps can also be applied to OneSky-generated translation files.
Uploading existing translations through files 
1. Click the "+" icon next to Files > Upload > browse files 
2. Indicate the language of the translation file you are uploading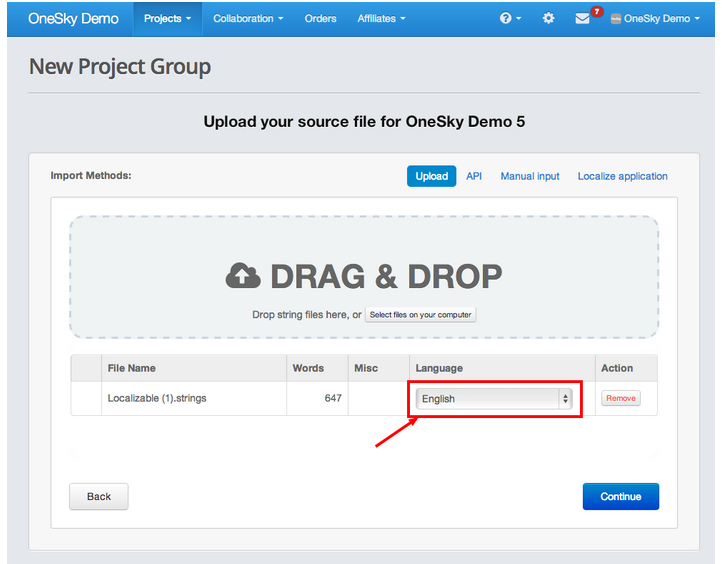 Note: Translation file uploads are not supported for .html and .md files as they are not key-value pair type format.
If your translation files contain translations that are the same as the source text, you have an option to Skip or Keep them. Choose Keep to import all of your translations, even ones that are the same as the source text.

Uploading your existing translations through spreadsheets
See how you should structure and upload your spreadsheet.