You can upload any existing translations using similar steps of uploading the files for your base language. 
** You must upload your base language first before uploading any translation files. If your translation files contain any phrases that do not exist in your base language (i.e. we cannot find any matching string identifier), those phrases won't be imported. 
Uploading your existing translations using resource files 
---
1. Click the "+" sign next to "Files" 


2. Select "Upload" then simply drag your file into the box or click "browse files" 


3. Indicate the language of the file that you are uploading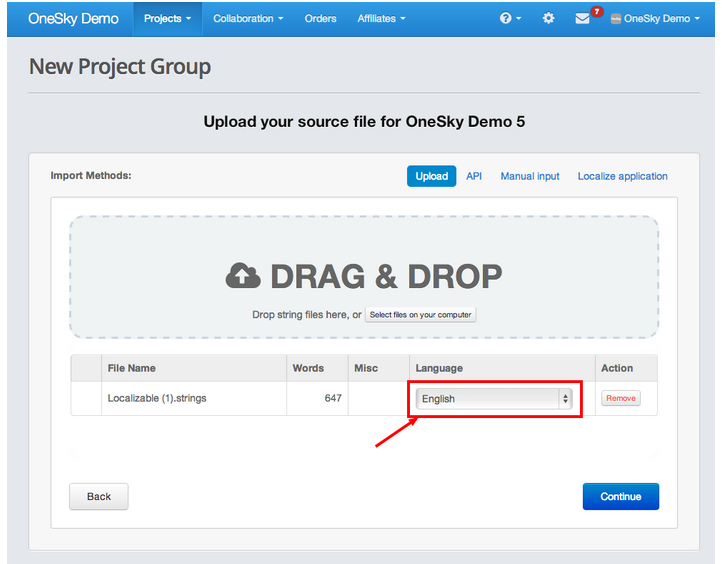 Notes: Translations upload is not supported for HTML and MD files as they are not key-value pair type format. HTML and MD files on translations export would be as same as other key-value pair formats.
If your file contains some translations that are the same as the source text, there is an option for you to indicate whether to skip or keep them. Simply choose "Keep" and your translation would be imported even though they are same as the source text.

Uploading your existing translations using spreadsheet
---
See how you should structure and upload your spreadsheet.