Problem
I'm using external libraries and tools and I have special/customized placeholders. Since OneSky only accepts common and popular placeholders, how can I still use my own placeholders and prevent translators from modifying them?
Answer
New libraries and tools come up all the time--think about having to support thousands of different placeholders!
OneSky is always increasing the number of supported placeholders. However, our product team needs to research on each placeholder use and decide (based on popularity and usage data) whether or not to support it in the future.
Meanwhile, you can use our glossary feature to let translators know to not translate or modify specific terms:
1. Add the term to your glossary and select "No" for Translate term.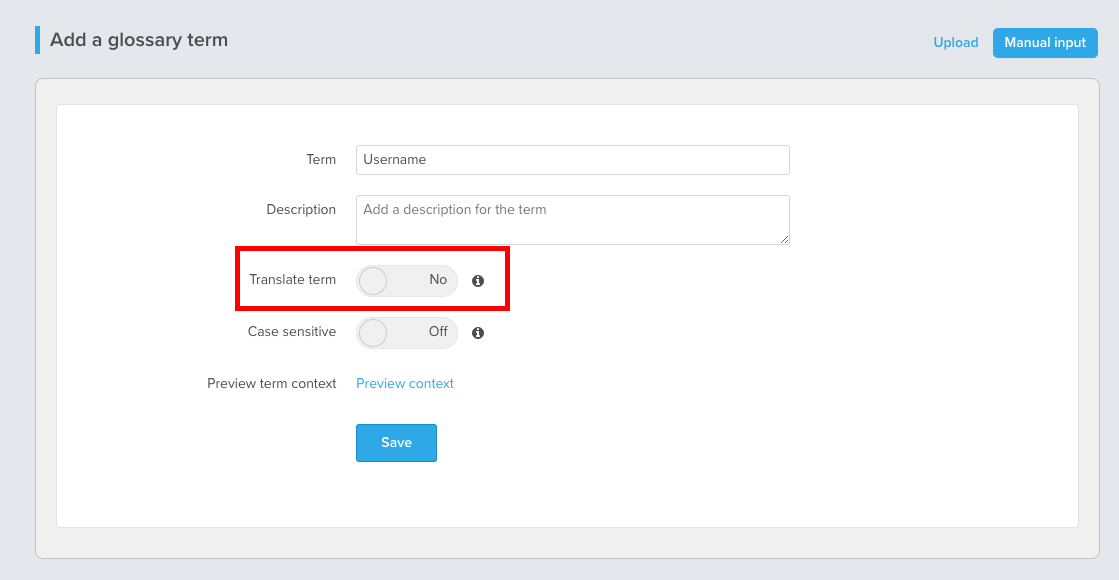 2. The term will appear with a padlock icon on the phrase translation page.

3. And a warning message will appear if the glossary term was modified or missing in the translation.