Problem
I have the following string: 
  <file original="Localizable.strings" source-language="en" datatype="plaintext">
<body>
<trans-unit id="Login button">
        <source>Login</source>
        <note>Appears on the login page</note>
      </trans-unit>
</body>
</file>
When I upload this string onto the platform, it is duplicated. What happened?
Answer
XLIFF strings have a different identification logic on the platform. The string key is actually detected by their string CONTEXT as well, which is generated from the file's original attribute (e.g. "Localizable.strings") + id attribute ("Login button").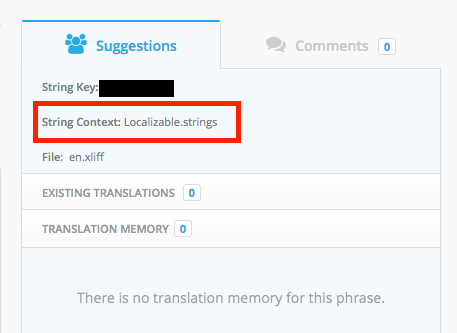 Check to see if the phrases have different contexts. If their context is the same, please contact support.